The Beach Umbrella Buying Guide
The best beach umbrellas bring together the latest trends and high functionality. Designed to protect the beach goers from the UV risks of the summer sun and reduce the risks of sun damage, beach umbrellas double up as great snapshot props and party accessories as well.
Businesses are drawn towards custom beach umbrellas as a fish takes to water, thanks to its high visibility. Imprinted beach umbrellas make a great rolling billboard for  businesses  to  get their audience talk about their brand and discuss their message. It is an effective way to reach the marketing goals for businesses without being intrusive or annoying. Beach umbrellas can be used to create a cozy spot at the beach shop front to gain easy attention and offer a comfortable place for the customers to sit and relax.
 Outdoor beach umbrellas for beach hotels and lodges: Get easy eyes to your breach front hotel by propping up these full color beach umbrellas. Imprint your special deals, holiday message and brand on the generous imprint space to get people interested.  Full color umbrellas will also go a long way to enhance the beauty of your environment and make your hotel stand out in the crowded beach front.
 You can turn your private beach into a cozy and intimate space with beach umbrellas. Durable and designed to withstand high winds, these attractive umbrellas will amplify your message manifold and continue to work for your brand tirelessly till the time your recipients use these!
Beach picnic umbrellas
Personal  promotional beach umbrellas are highly portable and the beach goers pack it along  during their holidays. Businesses like hospitality businesses, travel and tour companies, fashion brands etc can offer these handouts to their high value clients as an appreciation of loyalty. Your message imprinted on the massive canopy will get a proud display from all angles. Nobody can miss these vibrantly colored umbrellas that stand out against the white sandy shores.
Whether it is a family holiday or a celebration, beach umbrellas play a key role in driving up the party mood.  Large canopy models that can accommodate your family will make an obvious choice. Durable and eye pleasing, beach umbrellas will add color and beauty to the holiday memories and snapshot as well.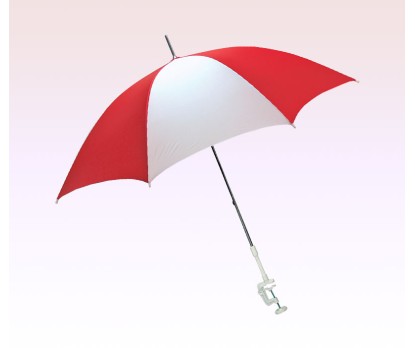 Beach umbrellas are available in various styles and trends that enable you to express your brand personality while your recipients get a fashionable umbrella that is hard to miss!
Are you looking for high quality Beach umbrellas for your business promotions or as giveaways to your clients? We can help you design and customize the beach umbrella of your choice to make it extra special.