Tips to Buy Best Beach Umbrellas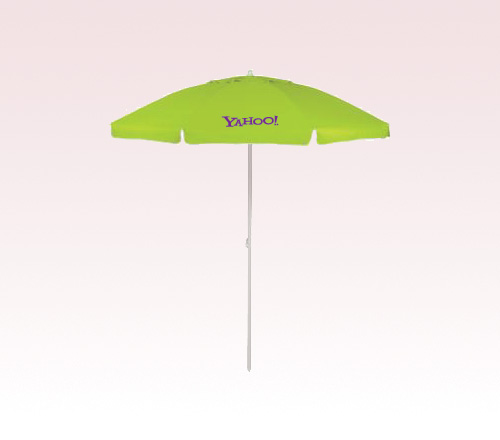 Custom beach umbrellas – as the name suggests, refer to groups of large sized umbrellas, which are laid on the beachfront to shelter people from sunlight. During summers, people enjoy relaxing under shade with their families or enjoy their beverage, while seeing the frothy ocean or supervising their kids playing around the beaches. Today, you will find a vast selection of custom beach umbrellas in different styles and sizes. Some of the most popular ones include UV protection, Clamp-On, Commercial Grade Beach, etc. These beach umbrellas are useful and you have to check its features before buying them.
Here are some tips to buy best beach umbrellas –
Understand the requirement :
When you have made up mind to buy a beach umbrella, the first thing should be to decide where you want to use it. The obvious answer is a beach. There might be other occasions, when you might want to use these promotional umbrellas. You may want to host them during the picnic by riverside or some garden party or during a pool party, and wish your guests would enjoy sitting under them. Also, you would like to use them outdoors, during outdoor marketing events. Or you may simply want to use them for promoting your beach side eatery or hotel. So the choice is yours.
Size of the Umbrella :
After understanding the requirement, you need to think about how many people you are planning to contain under it. Usually a normal beach umbrella measures 5 feet in diameter and it can shelter 1- 2 people at a time. If you wish to host 3-4 people at a time, you will have to search for an umbrella, which measures 7 or 8 feet in diameter.
Also, you need to decide the height of the pole of your beach umbrella. While buying the best beach umbrella, you have to understand that it is inserted in the sand for support and certain length of its pole goes inside.Generally a beach umbrella measures 8 feet in length, but when you are using it on other surface, you have to use a stand for support.
The larger umbrella possesses a longer pole and it is heavier too. So, you need to find the one, which can be transported easily as per the requirement.
Features of Umbrella :
After confirming purpose and shade length, you need to check on features such as UV protection factor. A good quality beach umbrella always blocks UV rays from touching the body.
After considering UV factor, you need to think about the canopy fabric. Today, you will get a wide range of canopies built from different fabrics such as acrylic, polyester, etc. While choosing a material consider buying one, which is heat and shrinkage resistant and at the same time bear high UPF factor of 30 and above.
Designs of Umbrella :
Today, you can avail them in plenty of single color and multicolored striped designs. It is always advised that you choose bright colors, while selecting umbrella designs. You have to see how your brand information will look against them from a distance. Also, while selecting the color, try to make it appear like a festive gathering.