A Quick Guide on Bulk Umbrellas for 2021
Custom umbrellas are handouts with a high perceived value, which makes it a perfect choice for high value clients and premium customers. Ordering in bulk will help marketers to get the best discounts and get prepared with a perfect outdoor gift for all types of events and occasions.
Here is a quick list of some of the best umbrellas to buy in bulk for 2021. Check it out!
46 Inch Arc Executive Umbrellas
This business umbrella brings a modern level of sophistication to umbrellas. With its sleek design and easy opening, 46 Inch Arc Executive Umbrellas fit smoothly into the corporate look. More importantly, this umbrella is reinforced making it windproof and its handle is cushioned for a luxurious grip.
Lightweight, yet durable this umbrella will make a perfect choice for corporate gifting throughout the year. This is truly necessary for every businessperson and comes at a great discount when purchased in bulk.  Get your logo and message imprinted in full color to get all eyes on it.
Beach Umbrella
Beat the summer heat while putting your brand on wide display with these fantastic beach umbrellas.  These colorful and massive umbrellas are a necessity for any outdoor summer activity.
Choose from various handy models like those with tilted frames that will keep your prospects shaded from harmful UV rays.  It is a great handout for your employees, clients, or even friends or family. Make use of the high visibility canopy to position your message in a striking way that will get noticed even from a distance- for many years to come.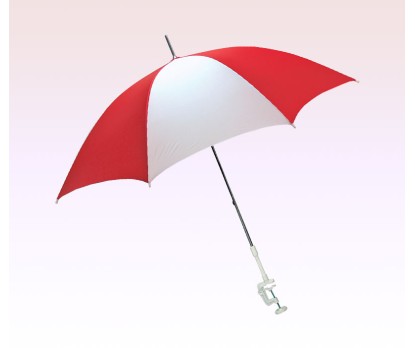 Umbrella for Kids
Kids need UV protection more than adults. These cute kids umbrellas flaunt  vibrant color and light weight design. These custom kids' umbrellas are featuring push-up design, plastic safety protectors to cover all sharp tips and also White fiberglass frame. Made up of 190T Polyester w/ metal armature & plastic edges, these custom umbrellas have a plastic j-shaped handle and kids friendly color combinations.
The brightly colored canopy sets a great contrast for your message and artwork. Make sure to place  bulk orders for 2021 promotions like back to school events, kids brand promotions , fund raising and more.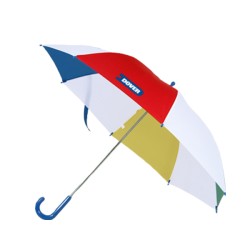 Golf umbrellas
The latest fad in custom umbrellas, these fashionable brollies make heads turn not just in the greens but beyond as well.  Ideal as employee gifts, milestone handouts and more, custom golf umbrellas will make a great promo gift choice for 2021. Think of creative taglines and artwork to turn these umbrellas into happening billboards for your brand.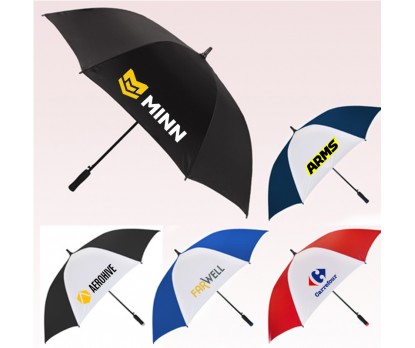 Which of these umbrellas are you planning to bulk order for 2021. Browse our complete line of custom umbrellas for more tips and ideas