Custom Umbrellas for Winter Events
The wet and dreary days of winter will bring life to a halt. Marketers will have to think of innovative promotional ideas and gifts to stand out in the competition and ensure their share of the holiday sales pie.
Promotional umbrellas will make a great winter season handout for your clients and customers. While enabling your recipients to venture outdoors  and carry out their daily errands with ease, umbrellas will also help you to market your brand.
Offered in a wide range of interesting and handy models, umbrellas can be easily matched with your promotional context and budget. Compact models like Mini umbrellas fold down to fit easily into bags and purses, which makes it easy for your prospects to carry these around wherever they go. Offered in a wide range of brilliant colors, umbrellas enjoy a massive canopy that offers ample room for displaying your custom brand and logo.
Automatic Umbrellas
Auto open and close umbrellas have an executive style and feel, which makes it a safe gift choice for every genre of audience. Ideal for outdoor events and for the elegant office alike, these logo items are available in a wide range of solid color choices that are hard to overlook.
Golf umbrellas
Creatively designed and crafted, golf umbrella is not just for the greens but make a great choice for all types of outdoor events. With a massive 130 cm diameter, this umbrella takes the cake for logo recognition. Plus the wide canopy can easily shield more than two people underneath, which makes it a great choice for friends groups and families.
The wind proof design and the strong construction can effectively take on the elements while the brilliant color combinations and panel colors  will easily  turn heads. Get your brand and message imprinted on these umbrellas to get easy attention of everyone around.
Inverted umbrellas
A rain soaked umbrellas can leave a trail of water in the cars and home floors.  Inverted umbrellas are designed to fold away from the body thereby  retaining the water within the folds  without spillage .Choose from a wide range of colors and prints to impress your audience and cheer  them even in this dull winter season. Needless to say, your message imprinted on these umbrellas will get a lot of eyeballs for sure.
Antiwind umbrellas
Winter season is normally associated with high speed winds, wet spells and gusts, which can leave the outdoorsy crowd distressed .But with these affordable antiwind umbrellas, your prospects  can stay dry  as these are designed to withstand high winds without getting flipped over. Put your brand and message on these  reliable umbrellas to enhance your brand popularity and goodwill.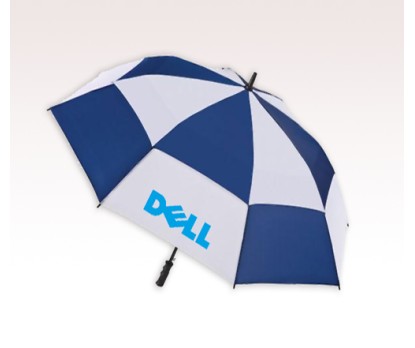 Which of these models  in custom umbrellas are you planning to include in your promotional plan? Share your ideas with us on our facebook page.