Advantages Of Custom Umbrellas In A Glance
Everyone needs umbrellas and are considered as highly value gender-neutral everyday items. So, if you are looking for an effective custom product that will be accepted across target groups, look no further than custom umbrellas. Did you know that women prefer different umbrella models than men?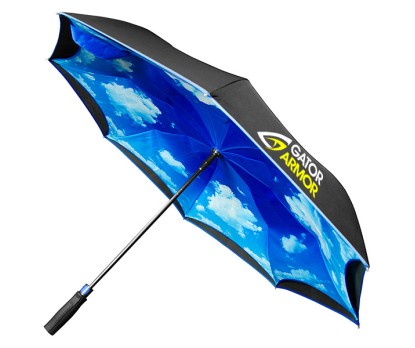 Highly functional
An umbrella becomes particularly popular if it has a convincing functionality and design. The effect of promotional umbrellas can be increased immensely if the look and feel of the umbrella arouses positive emotions among the audience.
The frequent use of umbrellas plus the high degree of portability not only contribute to a high level of advertising recall, but also ensure a multiplied advertising effect. Ideally promotional handouts  that are long lasting and useful enjoy a lasting advertising effect.
For instance, a full color umbrella with a dye sublimated canopy Will inspire people and attract their easy attention. The best part is that your message is seen not just by your recipient but people around will also be reminded of the advertising company.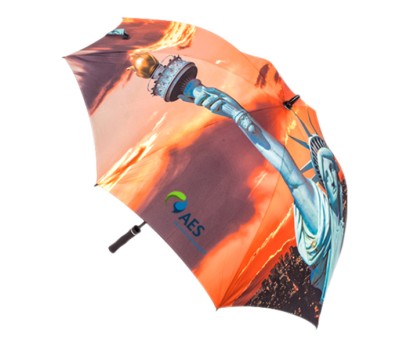 Versatile
Imprinted umbrellas are one of the most popular and effective promotional items. Custom umbrellas can be used as trade show swag, employee gifts, souvenirs, awareness items. Offered in various price rates, umbrellas can be matched with your budget and promotional scope.
Limitless variety
Umbrellas offer an incredible variety in terms of the most diverse price segments and materials, which offer the best possible choices for the umbrellas lovers. The promotional effect increases with regular use, which in turn will create an emotional bonding for the audience with the advertising company.
Bring brand values ​​to life with  logo  umbrellas
Useful promotional items like umbrellas address different sensory channels of the users. Apart from meeting the basic requirement of weather protection, these  double up as fashion accessory, team spirit items and even as a smart way to tell the world about the social cause that you support!
Among the most popular advertising umbrellas are
Mini umbrellas
These are popular due to their functionality and a good price / performance ratio. So, marketers looking for a proven handout for their diverse audience will find  custom mini umbrellas a perfect choice.
Stick umbrellas
The classic shape and high functionality will make these umbrellas a crowd favorite. Choose from a wide range of canopy sizes to match the needs of the target audience. Regular stick umbrellas have a diameter of approx. 105 cm. Midsize umbrellas of 120 to 130 cm offer a larger protective surface  and enough space for an accompanying person.
browse along our complete line of custom umbrellas for more options. How do you plan to use custom umbrellas as your swag? Share your thoughts with us on our facebook page.