Benefits Of Custom Umbrellas That You Never Knew
Umbrellas are high utility items that will keep the users comfortable both in rain and shine. But did you know that you really should use umbrellas every day of the year even during pleasant weather? The reason being UV rays remain in the atmosphere all year-round, even in cloudy weather.
 Custom umbrellas are also  a fantastic style trend that looks classy and sophisticated. It will boost the outdoor style and seasonal fashion trends of the users and will make a great accessory.
Here are some advantages of purchasing custom umbrellas for aesthetic and functional reasons!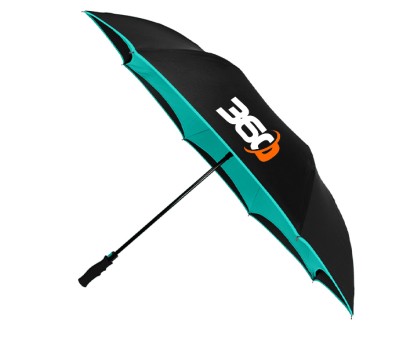 Fully customizable
One of the best things about custom umbrellas as marketing tools is that they're 100% customizable thanks to the massive imprint space on the canopy. Choose a design, message or mascot that suits your needs and turn your ideas into reality. Anything imprinted on umbrellas will get easy eyeballs and will turn these promotional items into something unique.
You can choose to get your design on one panel, alternate panels or even on the whole umbrella through digital sublimation to make it truly astonishing.  However, if you're looking for a subtle branding, you can have your design  imprinted on the handles or the inner canopy to ensure an understated yet effective display for your target users.  Minimalist impressions will do the trick nicely.
Choose the right model
Umbrellas that meet the specific needs of the audience will get a better retention and appreciation. So, it is crucial for marketers to choose models that match the outdoor life style of the audience. For instance, you can choose antiwind umbrellas for those users who adopt an active life style while mini umbrellas will cater to the needs of the urban crowd. Fashion umbrellas and golf umbrellas have evolved to be a rage among the fashion high streets and college campuses. Inverted umbrellas will indeed be a great investment for rainy season promotions. Thus you have something special for every promotional need of yours.
 Custom umbrellas will enable you to come up with a perfect model that will fit the preferences of your recipients. Bright colored canopy will appease a younger crowd while classic colored umbrellas will make a better choice if you wish to reach out to a corporate audience. No matter which model you choose, the right customization will enhance the visual appeal of umbrellas and highlight the best side of your brand to the world outside.
At the end, the biggest benefit of custom umbrellas is that you get precisely what you're envisioning.  From the right model , the ideal canopy material and the customization option, you can choose from a wide range of factors to make sure that your custom umbrellas turn out to be an extension of your brand identity – literally!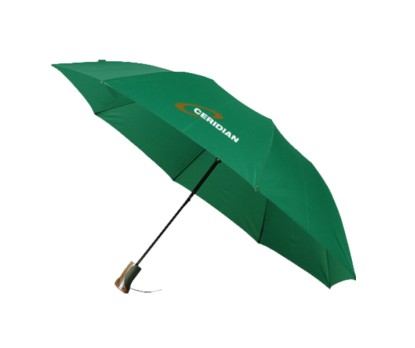 High perceived value
Probably what makes custom umbrellas one of its type is the high perceived value that it has. These elegant handouts will even impress your high value clients and customers and won't look out of place in any promotional setting. Long lasting and highly useful, umbrellas will make consistent impressions for your brand at one time investment. The incredible return on investment will make umbrellas a safe marketing tool that will enhance your brand exposure.
Custom umbrellas are popular among both men and women. So, you can buy in bulk to reach out to any crowd and to ensure brad impressions all year round.
Now that you know why you should get custom umbrellas for a steady brand promotion it's time to get started. Browse our complete line of custom umbrellas to see the different options available.