Corporate Umbrellas – Fashionable Business Giveaways
Looking for a trendy corporate item for your clients and employees? Corporate umbrellas are  in vogue  these days.  Highly functional and offered in a wide range of models and colors , umbrellas make great corporate handouts. Customize these umbrellas with your brand and message to highlight your brand identity and remain in plain view of the audience. You can choose umbrellas that will serve your purpose most aptly.
Company Promotional umbrellas have become a high visibility advertising gifts today. These daily use items will ensure more exposure to your company. Ideal for all types of occasions or events, umbrellas offer a great ROI.
Logo umbrellas are well-received gifts by people of all age groups and gender. Offered in a range of price points, umbrellas can even be effectively employed during mass events like tradeshows and business events.  Make sure to choose umbrellas in your corporate color. When you have a versatile giveaway like custom umbrellas you get the added advantage of countless color choices on offer. Pick up a model in your brand colors for added impact let your promotional gifts highlight your brand identity and corporate image with ease.
Umbrellas for tradeshows: Umbrellas are handouts with a high perceived value for the recipients. So, they are more likely to retain these promotional gifts for a long time, thereby ensuring consistent impressions for your brand. Umbrellas make great talking topics. Anyone who sees a nice big umbrella that is unique and branded will be tempted to know more about your message. Anything imprinted on the wide canopy of umbrellas will grab the attention of people from quiet a long distance.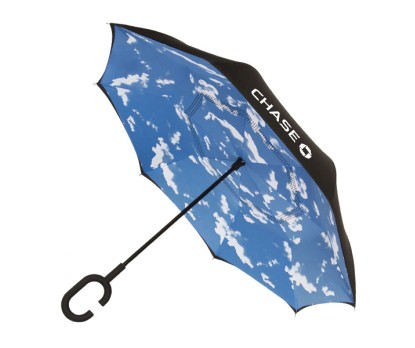 Corporate awareness events: Are you planning to support a social cause or host an awareness event for breast cancer or Coronavirus awareness? Custom umbrellas will make a great give away. Whether you use it as fund arising items for non profits or as awareness campaign giveaways to spread the word, these massive umbrellas will highlight your social commitment and brand identity alike.  Businesses can exploit the popularity of umbrellas effectively during various events like blood donation camps, free health check up events and a lot more.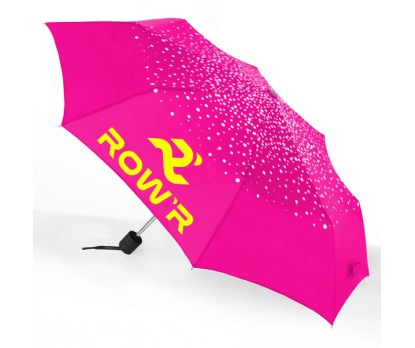 Corporate umbrellas for perfect corporate team outings and golf holidays:  Office picnic, golf weekends or outdoor seminars are great occasions to enhance the team spirit of your employees and help them to relax.  Useful handouts like umbrellas will make a great reminder of the event for the attendees for a long time to come. Golf umbrellas are available in various sizes and solid color choices. Customize these with your brand, message and event date to make it special. Choose golf umbrellas from a range of attractive combinations to give your corporate event that stunning look.
Corporate Sports events
Are you planning to organize or sponsor a special sport event like golf and soccer? If yes, umbrellas will make a great gift for sponsors or as souvenirs of the event. Your logo, mascot and message imprinted on the wider canopy of umbrellas will get a lot of attention.
Corporate umbrellas act as business statements and engage your customers with your brand. So, if you are looking for a positive and budget friendly propaganda, look no further than  branded umbrellas .