What Makes Promotional Umbrellas Great Giveaways For Hospitality Industry
Promotional umbrellas make great handouts for hospitality industry. Wonder how? In constantly changing weather conditions the guests at the hotels and restaurants may find  umbrellas useful while they are exploring the outdoors or getting into the car. Promotional umbrellas imprinted with your logo and artwork make rolling billboards for your hotel. It will keep your guests safe from bad weather while putting your message on a wide display. Choose umbrellas in your brand color to create a buzz and enhance the impact of your promotions.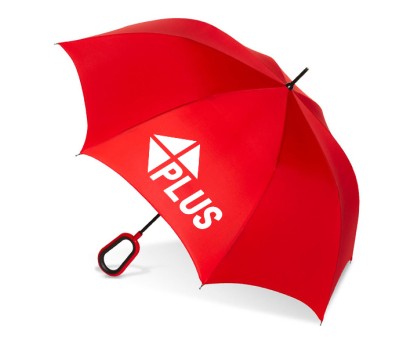 In 2019, total full-service restaurant sales in the United States amounted to about 297.37 billion U.S. dollars with millions of people visiting quick service restaurants. It is predicted that there will be 96.4 million visitors to hotels by 2020. So, think of the tremendous exposure your brand imprinted on umbrellas will get.
Apart from hotels and restaurants, umbrellas make great handouts for resorts, cruise lines and even bed and breakfast businesses.  Umbrellas can be used as employee gifts, promotional items, referral gifts, contest prizes or can even be sold at your souvenir or gift shop.
Are you hosting any special events like milestone events, concerts or celebrity nights? Why not use logo umbrellas to promote these events?  The massive imprint space of umbrellas will allow you to showcase your brand in a creative way. Not just your logo or slogan, think of an interesting artwork, fun quotes or even map of your location or something else that your recipients will find useful and interesting.
You can make use of the high visibility imprint space to showcase your brand and message without being outlandish.  Some umbrellas will even offer imprint space on handles or umbrellas cases. Wish to be a little understated in your promotions? You can get your message imprinted on the inner canopy and keep your message only for the eyes of your recipients.
Umbrellas make great handouts during tradeshows and other events in the community. It gives you a wonderful option to get connected with a massive audience and to enhance your business networks. Customize it to make memories with umbrellas and impress your audience.
You can choose umbrellas in various sizes, colors, and interesting styles like inverted umbrellas  and hands free umbrellas among others. If you find it overwhelming to choose a model that matches your style and industry, call our experts and stay on top of the trends.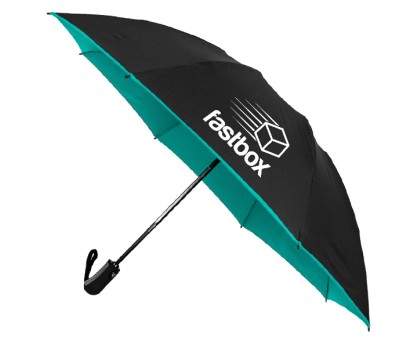 How has been your experience of using custom umbrellas as your promotional items? Share your thoughts with us on our facebook page to join and interesting conversation.