Custom Patio Umbrellas For Summer events and Outdoor Promotions
Summer season makes beaches, golf greens and  picnic spots the epicenter of activities. When everyone's attention turns outdoors, it is a smart move to use promotional items like imprinted umbrellas to get your message across and drive up the brand visibility.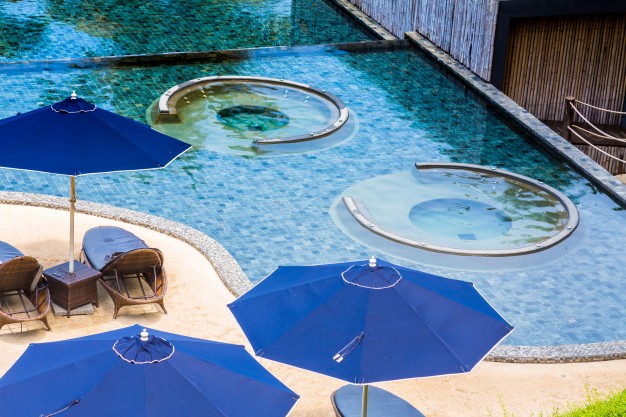 Outdoor patio umbrellas are a great way for you to keep cool and are veritable items during summer parties, backyard BBQ, cookout parties and more. Businesses in the hotel and hospitality niche can make use of the popularity of these summer staples of patio umbrellas to turn the tides in their favor. Available in a wide range of models, sizes and colors, patio umbrellas will literally put your brand on a wide display and take branding outdoors.
Large enough to cover the entire table plus a couple more feet in order to keep people well shaded in the sun, patio umbrellas are designed to look good and last long. Models like tilting models that can be adjusted according to changing position of the sun are  quite popular among marketers.
Designed to withstand the elements, patio umbrellas can be used in sun, rain and wind. Just imagine the exposure your brand imprinted on the massive canopies of these umbrellas will get during its shelf life. Low on maintenance and easy to use across different party venues, these umbrellas will literally get your brand on the move to reach a wider audience without any repeat investment.
Here are some tips that will help you choose the best patio umbrellas this season.
Durability: Make sure to choose  high quality patio umbrellas that are designed to take the battering of the weather with ease. Ideally the umbrellas that you choose should be UV resistant and moisture resistant to be used all round the year.
Get off season deals: During  off-season, patio umbrellas are usually sold at discounted rates. So, marketers that wish to save some money should consider purchasing umbrella during the lean season of winter when not many people may think of patio umbrellas!
Choose umbrellas with tilting poles: This feature will make it easy for your recipients to easily adjust the umbrella as per the sun's position to ensure the ultimate coverage while your brand gets non stop brand publicity.
Something Extra: choose  patio umbrelals with added features.Check out these models that have the power to charge two Smartphones or tablets at the same time. These solar charging USB umbrellas are fitted with a flexible solar panel and the USB charger is built into the pole for added convenience.
Stick to standard sizes:  Avoid buying large umbrellas, which are difficult to carry and pack for your prospects. Ideally the promotional umbrellas that you hand out should be  put to use regularly for your brand to make consistent impressions.
Did you find these tips useful? How do you plan to use custom patio umbrellas as your marketing tool? Share your ideas with us on our instagram page to reach out to the wide world of umbrella lovers out there
Share and Enjoy