Custom Umbrellas – Corporate Merchandise That Strike The Right Chord
Popular promotional merchandise like custom umbrellas are effective in getting your message out strike the right chord with your customers. A smartly customized umbrella can engage your audience positively with your message and enhance your goodwill.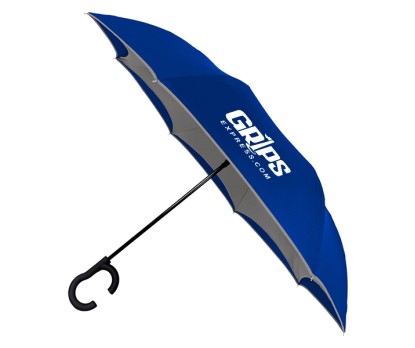 No matter whether the primary objective is to attract new customers, reach out to existing customers or be a tangible reminder of your business, custom umbrellas will tick all these boxes and more. Offered in a wide range of models and price rates, you can easily find an appropriate model that go well with your promotional objective.
For instance,  if you are using custom umbrellas to attract new customers, you can choose budget friendly models, so that you can spread your budget further and increase your chances of reaching out to more customers.
 Know your target audience
While choosing custom umbrellas, it pays off well if you understand the target audience and their preferences. Promotional golf umbrellas with an inspiring message might work perfectly if you have a golf loving audience while it could be less effective if you were a law firm catering to another niche of audience. Find out who your ideal customers are and what their needs are while choosing custom umbrellas for optimum results.
 The best time to give out corporate merchandise
When you have logo items with a high perceived value like umbrellas on hand, mass events like trade shows or conferences might not be a feasible gift choice. Instead save custom umbrellas for unique events like milestone events, loyalty programs or holiday promotions among others where you have a comparatively smaller number of regular clients to reach out to.
Alternatively, you can think of innovative ways to make the best use your corporate umbrellas to spread the word. One clever way to do this would be to encourage re-gifting among the recipients to get your message across to a wider audience. For instance, you could give out branded golf umbrellas and ask the recipients to keep a track of their scores in a single day and share it in social media before passing the golf umbrella on and encouraging the next person to do the same.
It will make a fun way to keep the audience engaged with your message while creating an interesting experience for the recipients and getting a single piece of merchandise into several different potential customers. Plus, this activity will also build up a buzz in social media networks.
Have a better idea to use custom umbrellas as corporate gifts? Share your thoughts on our facebook page to get featured.