Custom Umbrellas – The Proven Winners For Local Advertising
Think about it – Does a newspaper ad or the branded umbrellas that scores of your recipients walk around with around the city center gets better attention! The answer is obvious and  it is this high visibility enjoyed by umbrellas that make it a great promotional swag.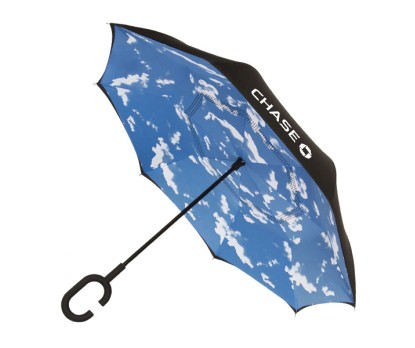 Cost effective than conventional publicity items like print or radio ads, custom umbrellas happen to be one of the longest retained custom gifts with an average shelf life of 14 months or even more. Think about the countless valuable impressions your brand will get as your clients and employees go about their daily business outdoors, sporting these trendy and functional umbrellas.
Popular across all age groups and demographics, umbrellas make handouts with a high perceived value, which makes it a perfect pick for high value clients, long term employees and even special events and milestones when you need something truly extra ordinary.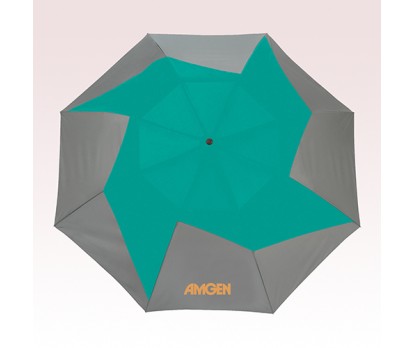 If you attend trade shows or local festivals, these fabulous, giveaways will drive the footfalls of your booth to turn it into a must-visit stand that day. Attendees will be pleased to participate in the fun contests or to subscribe your social media pages in exchange for this amazing gift that everyone will find useful all-round the year. It makes a great handout to interact with the audience and to get your message out.
Choose from a wide selection of umbrellas to suit your brand and budget. We bet, nothing imprinted on the massive canopies of umbrellas will ever get overlooked.
 Innovative models to die for
Umbrellas have come a long way from its nondescript origin of plain and boring umbrellas that were made with the basic aim of protecting the users from elements. Today, umbrellas are more of a fashion accessory and a handy way to highlight the lifestyle or hobbies of the users.
Here are some innovative umbrellas that you will find interesting
Antwind umbrellas: Gone are the days when a broken umbrellas battered by the high wind used to be a nightmare for the outdoorsy crowd. Check out these sturdy antiwind umbrellas with heavy duty ribs and frames coupled with a vented design that will make it stand up against the worst weather conditions. Choose from a wide range of colors and sizes to choose the specific preferences of the users and your promotional budget.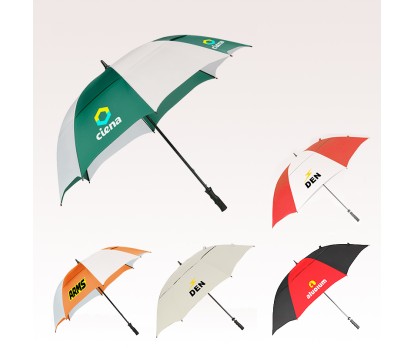 Square shaped umbrellas: Get easy attention by getting your brand imprinted on these quirky square shaped umbrellas that will stand out in the sea of round canopy umbrellas. Can there be  a better way to make your message well spotted and talked about! Choose from various colors, and sizes to match it with your promotional theme.
Need more? Browse our collection to choose something that is as unique as your brand image.