Imprinted Umbrellas – Make Every Branding Event Popular
Umbrellas have come a long way since being black and bland to colorful, fashionable and interesting! From the basic standard umbrellas to eye popping golf umbrellas, handy auto open umbrellas  to models with add-on features like  flashlight umbrellas  can work as a source of light and an umbrella alike.
Umbrellas come with diverse handle options as well, which makes it easy for you to match the preferences of the users. From straight handles to curved handles, loop handles and classic wooden handles, there is something for every call.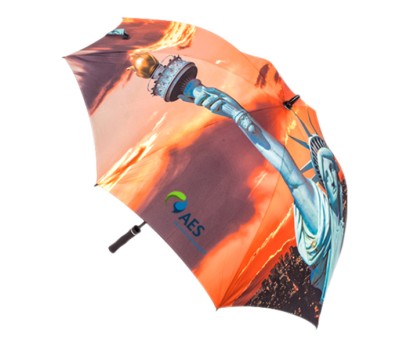 Infinite models
Available in a wide range of sizes right from handy mini umbrellas or telescopic umbrellas that will fit easily into a bag to bigger models like golf umbrellas that will make outdoor jaunts hassle free and easy , you can choose from a wide range of popular sizes.
Did you know that umbrellas are available in other shapes like square? So, if you have been looking for a model that will make heads turn, these square shaped golf umbrellas will make a great choice. Umbrellas with carry cases make it easy to carry and store. No matter- what your needs are, you are sure to find appropriate models in custom umbrellas.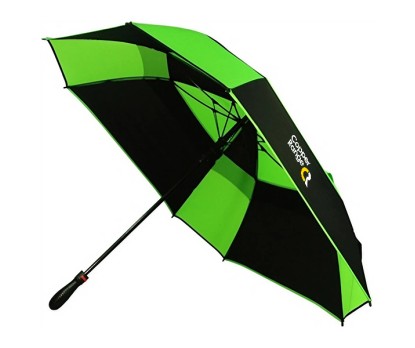 Here is a quick listing of some of the popular models on offer
Beach umbrellas
Perfect for beach resorts, event planners and any ocean side community, beach umbrellas make a delightful option to reach your audience. These massive umbrellas in a bevy of vibrant colors provide  comfortable shelter in the  sun while being an eye catchy accessory for the outdoors. Get your logo and message imprinted on these umbrellas to turn it into movable billboards for your brand on the beach and beyond!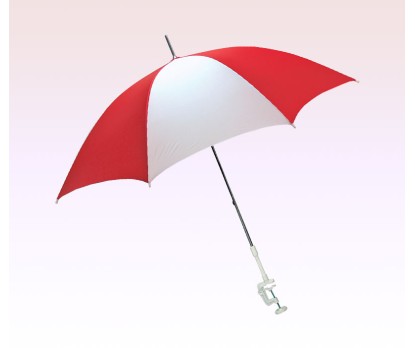 Patio umbrellas
Alfresco dining, cook out parties, backyard BBQs- ideal for every  outdoor fun idea, these impressively colored patio umbrellas are a sure winner in outdoor promotions. Choose from various models like tilting models to ensure maximum shade even in the stinging sun.  The long sturdy stand is perfect for mounting the umbrella in the center of a table to ensure shade while it doubles up as an extra advertising for your message. Spread your name and logo a little further with these stunning umbrellas and make the best use of a great opportunity  to connect with new potential customers out there.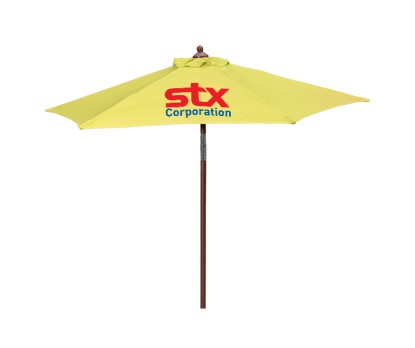 Market umbrellas
Companies hosting outdoor events, fairs or sporting events will find market umbrellas a great way to make their tables stand out and grab the attention of attendees from across a crowd. Offer a shade above the head to tempt the attendees to linger around your table much longer on a sultry summer day.
Looking for more models? Browse our complete line of custom umbrellas to hand pick the most appropriate model or contact our team for tips and assistance.