The Best Custom Umbrella Handouts For Your Golf Themed Events
Golf is not just a passion for most Americans but make a delightful way to socialize, enjoy mountain fresh air and to chill out after work. For marketers, golf greens set a perfect promotional ground to get their message hoisted  and  engage the golf loving audience with their brand through interesting and practical handouts like custom golf umbrellas.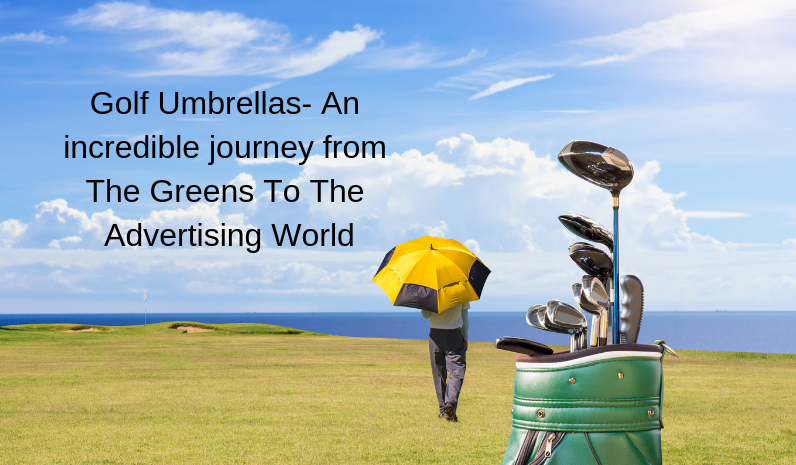 In today's business world, more business deals happen in the golf greens than in board rooms thanks to the high profile audience that marketers enjoy in golf clubs. Reach out to an elite league of golf lovers through value added gifts like golf umbrellas to impress the audience while  making leads and conversions.
Get your message out to a wider audience and ensure the much desired word of mouth publicity for your business by investing in these trendy and functional umbrellas that are as popular beyond the greens as within the golf links!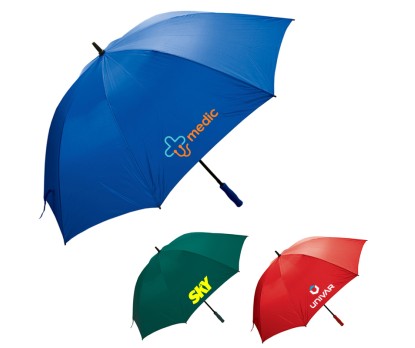 Not sure how to get started? Here are some of the models that will fit you like a pair of gloves.
Antiwind umbrellas
Designed to brave the high winds of the golf greens and beyond , these umbrellas make long lasting billboards for your message that will get your audience think and talk about your brand often. Lightning resistant vented design will make it a reliable choice for the golf links where bad weather woes may snap the fun tide of a well contested game of tee! Auto Open Wind Proof Heavy Duty Square Golf Umbrellas will make a fabulous choice in this category. the square shaped canopy is the winning card of these umbrellas!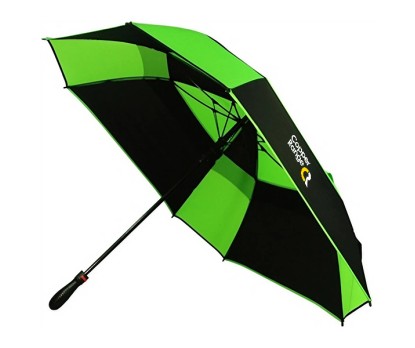 Full color Golf umbrellas
Add a pop of color to the golfer's profile and make them stand out in the greens to be the center of attraction while your logo and message imprinted on these digitally imprinted full color canopy umbrellas get all the eyes. Choose from various sizes to suit your needs and make your golf themed promotions a colorful affair this season- literally!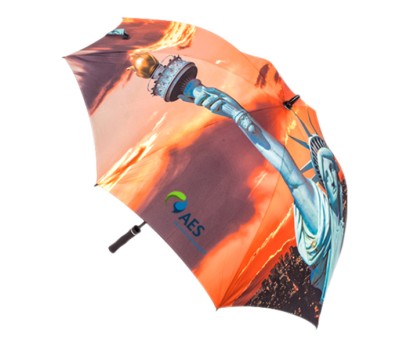 Reflective Trim Auto Open Golf Umbrellas
Treat your golf loving clients, suppliers and customers with these auto open umbrellas that will not just keep them safe from rain and sun but keeps them visible at the dark. Pongee fabric canopy, leatherette covered hook handle with contrasting stitching, strong shaft and frame are the highlights of these windproof and thunder proof umbrellas with reflective trim. Add your logo, golf jokes or more on to these 8 panel umbrellas to make a statement!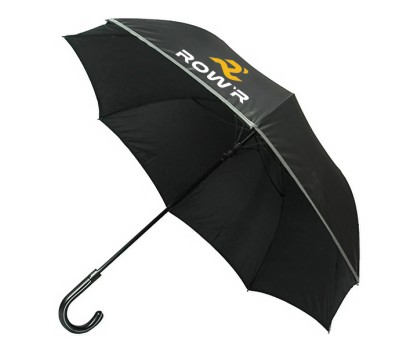 Interested to see more models? Browse our complete line of custom golf umbrellas to choose a model that you think will fit your promotional theme.