How Umbrellas Help in Brand Building
Functional and fashionable alike, umbrellas leave a remarkable impression on your target audiences and build better brand awareness.
Umbrellas with logo will make a perfect promotional gift to let people know what your brand is all about. Custom umbrellas will double up as an effective mouth piece of your business to communicate your message to your audience. It will also subtly engage the prospects with your logo thereby promoting brand loyalty.
High utility promotional items like umbrellas show your audience how beneficial your promotional items are. Your recipients will indeed relate the distinction of these handouts with that of your brand identity. They will surely find you as one of the brands they can trust.
Durable
Made from high-quality material, logo umbrellas are able to withstand wear and tear. Easy to carry around, these outdoor staples will thus add wheels to your outdoor brand visibility.  Offered in a wide range of models for general public and niche audience like campers or golfers, umbrellas make a perfect buddy for everyone.
Versatile
Umbrellas are gifts with a high perceived value that wont look out of place in any promotional context. So, no matter whether you a plan to use it as employee appreciation gifts, or milestone gifts, it will fit your bills.  Moreover, it will make a great gift choice for even high- end clients with unique tastes.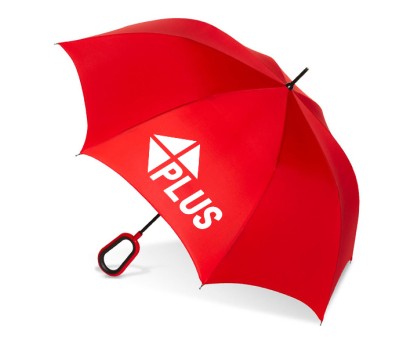 Return on investment
Umbrellas enjoy the highest retention of over 14 months among custom giveaways. Thus, your brand on it will be making consistent impressions at one time investment.
Reusable
Designed to last long and look great, umbrellas have an impressive shelf life. Thus it won't add up to the landfills and pollute the planet.
Practical
Everyone needs umbrellas to not only stay safe from elements but drive up their outdoor fashion as well. Offered in a wide range of interesting models like golf umbrellas, mini umbrellas, auto open umbrellas and more, umbrellas are well received by every genre of audience. Reports show that consumers prefer practical giveaways than novelty items. So, that is yet another reason to invest in umbrellas as your promotional items.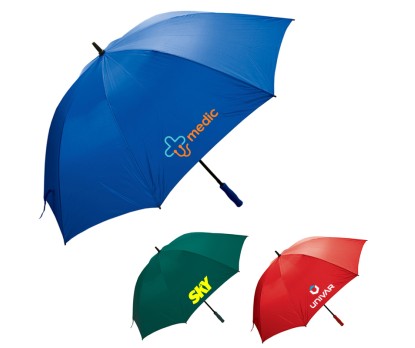 Portable
The biggest trump card of umbrellas is the fact that they travel with your recipients wherever they go. So, just imagine the  reach that your brand will enjoy on these everyday items. The best part is that your message will reach a much wider audience than your targeted group.
Interested in producing umbrellas with logo for your next marketing campaign? Get started by reaching out to our team.