Custom Umbrellas – The Best Ways To Use It In Your Marketing Campaign
Umbrellas have turned a full circle since being the erstwhile plain and boring weather protection items. Today, custom umbrellas are fashion trends that the outdoorsy clients cannot miss. Offered in a wide range of models, colors and price rates, custom umbrellas offer something special for everyone.  Whether you plan to use it as fund raising items, milestone gifts or store promotional items , it is impossible to miss your message imprinted on the wide canopy of umbrellas.
Here are some of the interesting ways printed umbrellas can be used in your promotions.
As employee appreciation gifts
 Handing out umbrellas imprinted with your logo and message  to loyal employees is a good option as your employees double up as your brand ambassadors and set off word of mouth publicity. Every time they carry these imprinted umbrellas to picnics, beach holidays or the golf greens, your message will reach a wider audience beyond your primary recipients.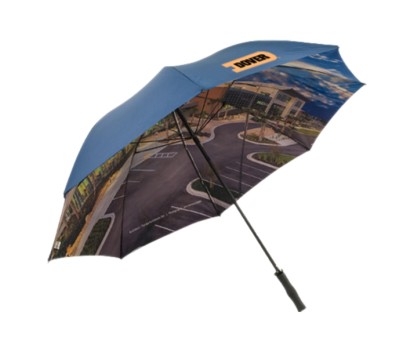 As Freebies in Social Media Campaigns
People always want to get gifts that they need and this equation will work in your favor when you have highly useful handouts like umbrellas. Customize it to be handed out as freebies during online contests and surveys to ensure the maximum participation and to spread the word. Encourage the recipients to share their snapshots with their new umbrellas to be shared in your social pages as it will give your audience a glimpse of your business culture.
Available in various price rates, umbrellas make great gifts as social media giveaways, These provide long-term value especially if your umbrellas have a compelling design that people can't stop talking about!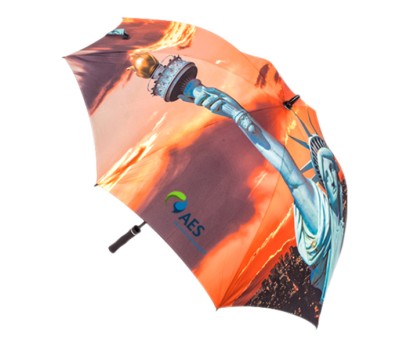 As awareness giveaways
Non profits and voluntary organizations need handouts that are interesting, practical and above all highly visible to drive home their message. Nothing imprinted on the wide canopy of umbrellas will ever fail to get the attention of the audience. It is a great way to popularize your social cause and earn more donor support and volunteer participation.
If you've never tried promotional products to market your business, it's the right time to invest in personalized umbrellas even when you have only a modest budget. With proven handouts like these items you can't possibly go wrong in garnering more brand impressions and leads.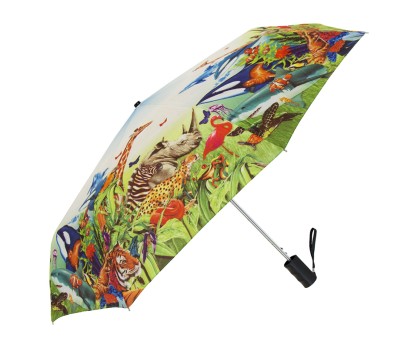 Custom umbrellas will continue to be one of the most popular promotional products because as long as there are outdoorsy people. Your consumers will indeed be happy to receive an attractive umbrella that not just showcase your brand but the fashion sense of your audience as well.
Browse our complete line of custom umbrellas to choose a model that will leave a lasting impression among your audience.