Custom Umbrellas – The Smart Way To Put You Way Ahead In The Competition
Custom umbrellas make a smart promo gift choice for marketers to get their message across, to promote special deals, support social causes or announce grand openings among many others. Hugely popular among everyone, umbrellas make essential daily use items that get used many times a day. Offered in a range of models, colors and price points, umbrellas will make a high visibility billboard for your brand and message.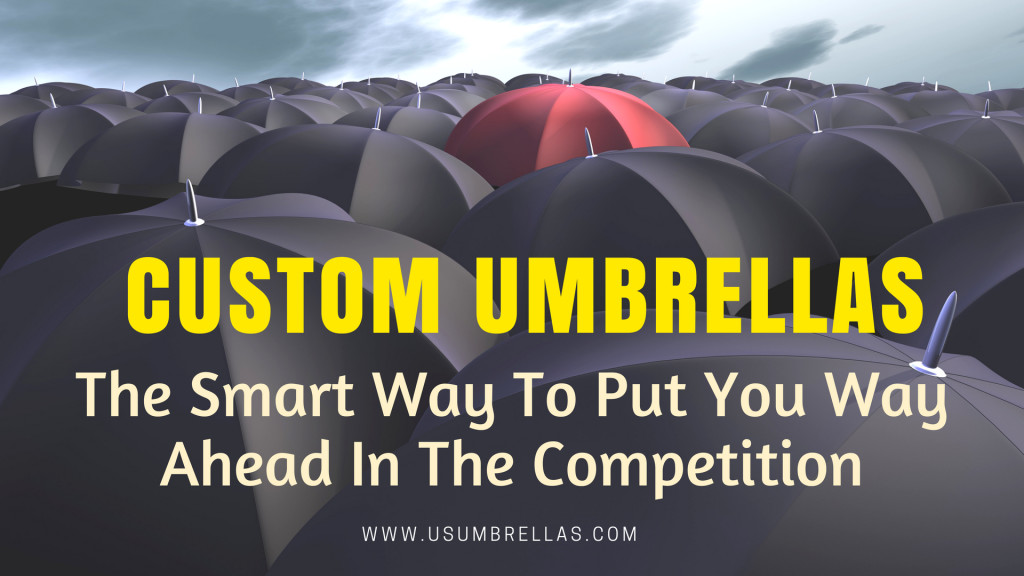 Umbrellas stay out open thereby displaying your brand and message in style. Versatile and gender neutral, logo umbrellas can be confidently handed to any type of audience as they will surely cherish these highly functional gift items. From the massive golf umbrellas and beach umbrellas to the handy folding models and tote umbrellas there is something for everyone.
Here are some of the models that can be considered.
Totes Folding Mini Umbrellas:It gets folded to just 8.5 inches height and 5.25 diameters, making it easy to store in purses, backpacks and pockets. The tie strap and easy-carry wrist strap makes it easy to carry around. These daily use umbrellas will make a great way to get your message out.
Wind Logo Umbrellas w/ 44 Colors: Celebrate summer colors at its best with these brilliant brollies. This automatic open nylon umbrella has a steel windproof frame that makes it ideal for all weather conditions.
Digital Patio-Cafe Umbrellas: Let your customers bask in the sun and enjoy the beauty of summer at its best with these Patio-Cafe Umbrellas. Great for promoting cafes, restaurants and in fact any businesses that wish to grab easy attention of their customers. These white colored majestic umbrellas will make heads turn and make your brand well spotted even in busy thoroughfares and streets. It can be used to set up alfresco dining areas and to optimize the space. Turn your patio into a lively outdoor space for your customers and grab easy attention.
32 inch Golf Bag Umbrella: If you think golf umbrellas may not ensure adequate brand exposure due to its limited use you could be wrong. Offered in 10 different attractive colors, these adjustable length umbrellas that protect your clubs is huge among the golfing community. Be it golfing holidays, pro leagues or amateur golfing events, these umbrellas will stand out in the greens and keep your brand the talk of the town. Anything connected with the popular game of golf will get a lot of publicity and for the same reason, these golf umbrellas will make a highly engaging talking topic for sure.
Need more? Shop from our exclusive collection of custom umbrellas and seal some really good deals this summer.