Drive Up Spring Sales With Logo Umbrellas
Successful brands strive to take their brand message far and wide. So, if you too wish to extend the brand outreach and establish a positive brand identity, it is great to invest in custom umbrellas. 
Custom umbrellas will  not only increase your brand's popularity but will enhance your sales growth as well. The way you advertise your brand, can have a great impact on customers', in forming a good impression about your products. That's why it is important to provide  value added handouts like logo umbrellas.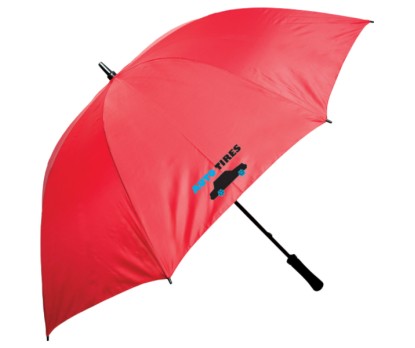 Greater Retention
Umbrellas have a retention of 14 months or even more, which makes it one of the most retained items in custom giveaways . Highly durable and useful, umbrellas are hard to resist. Every on needs umbrellas at home , office and even in their cars to stay safe from bad weather. The higher awareness on the UV risks has made handouts like umbrellas incredibly popular. 
Even the passersby would  be tempted to  take a closer look at these aesthetically appealing umbrellas . Greater the  brand recognition,  easier it is to engage your customers with your products. Thus custom umbrellas will help you to get better brand recognition. It will indeed be the start of your marketing to your audience.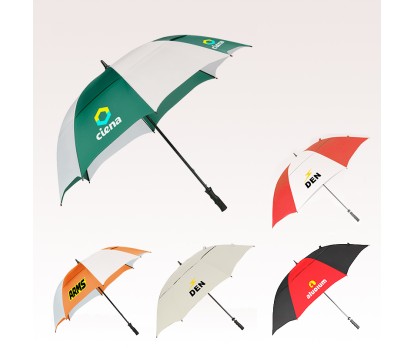 Easy to customize
Custom umbrellas make an apt marketing tool to convey the message to your customers.  Come up with interesting artwork and information that the customers may be interested to know. When they feel connected with your brand, they will feel inclined to patronize your products.
Highlight your brand identity on logo umbrellas. It is a perfect canvas for you to print your brand name and design. This way, you will be able to promote your business whilst allowing your customers to enjoy the outdoor fun. Since people will use it for their outdoor activities, it would be a perfect strategy to promote your brand to a  wider audience at one stretch.
Popular
Promotional umbrellas are popular all-round the year especially during fair weather season like spring and summer. Choose models that will go well with the promotional theme for the best impact. For instance, if you are planning to promote a golf event, golf umbrellas will be the obvious choice whereas restaurant marketers will find patio umbrellas  wide investment to boost their outdoor brand visibility.
Since spring is a perfect season to plan road trips and picnics, custom umbrellas will indeed be a befitting giveaway that will wow your audience.
Custom umbrellas are indeed worth giving a try for marketers that wish to make their brand pop and stand out in the competition. Get started by exploring our complete line of custom umbrellas.