Umbrellas Enhance Outdoor Brand Display
Outdoor marketing is one of the most potent yet overlooked aspects in businesses.
Business owners  can enhance their outdoor brand display through giveaways like printed umbrellas. These impressive marketing tools will let them reach out to a wider group of people, thereby making more leads. In addition, they can also make sure their business is not left behind with these high utility giveaways that will get regular usage.
Custom umbrellas are trending in the market these days, because these high visibility outdoor displays create a strong impression on the minds of the customers. Available in a wide range of interesting models like inverted umbrellas, golf umbrellas and mini umbrellas, there is something special or everyone.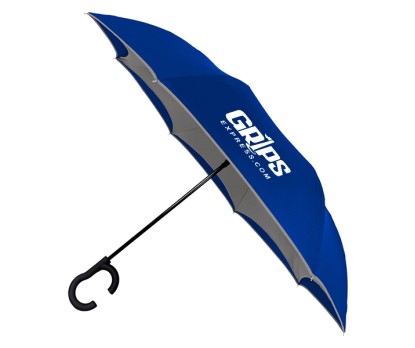 So, let's find out why umbrellas should be your next business giveaway.
Customizable
Let's start here. Anyone would surely love the design on the canopy of umbrellas. It is like bringing your product into a life-size object. You can even use logo umbrellas outside your stores to grab the attention of the street crowd and draw them in. Fun to customize, umbrellas will undoubtedly look good with your brand and artwork on . Moreover, umbrellas are available in different sizes, colors, and models based on your brand or preference.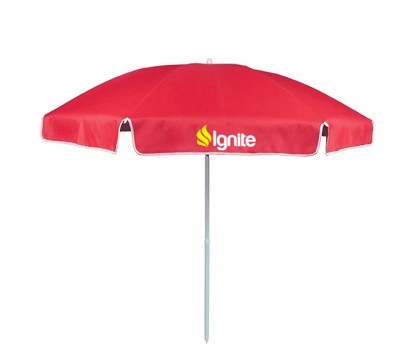 High visibility
Do you want an outdoor display marketing that stands out? Well, you can never go wrong with umbrellas. It will keep your audience safe from sun, rain, and sleet while displaying your brand wherever they go.  Its dramatic design will surely captivate people's attention. Even casual passersby will stop when they see this colorful display; and will be curious to know more about the promotions.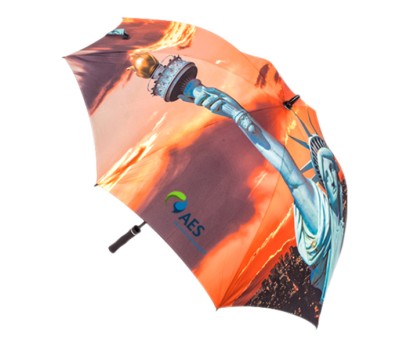 Benefits of custom umbrellas
Custom umbrellas help you to enhance your brand visibility and let you set the standards higher for outdoor marketing.
1. Establishing Brand Identity
First impression that the customer forms  about your brand obviously plays a huge role in leaving a positive impact in them. Marketers can customize umbrellas to reflect their company's  branding theme and even corporate colors. It will also make your brand stand out in the competition. A well customized umbrella will showcase your brand's identity. Umbrellas are ideal for all types of  outdoor branding and events like product launch, holiday sales, awareness campaigns and more.
 Increase Sales Growth
One of the primary goals of any business promotion is to increase growth sales. Custom umbrellas can be very useful in engaging customers with your logo and generate higher sales. Umbrellas are worth investments, because it is indeed a value added and versatile gift that will impress everyone.
Planning to make custom umbrellas your branding tools? Call us to get started.