Flashlight Umbrellas-Light Up Your Brand
Flashlight umbrellas offer the dual utility of a flashlight and an umbrella to make a unique promotional gift for all your upcoming events.
Let's be frank about it. Flashlights could be essential items in any emergency kit.   Now you have something that is so much more interesting in flashlight umbrellas. It is obviously much more than a source of light! Available in various canopy colors, these custom umbrellas are also customizable with your message, which makes it  perfect marketing gifts for any industry. Simply print your brand's logo and message on the umbrella to put your brand under the limelight without overspending.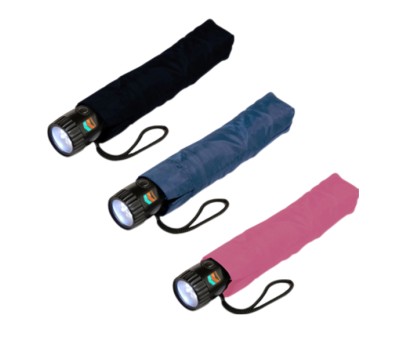 Further, businesses can consider flashlight umbrellas as gifts with purchase or during on pack promotions. Moreover, most customers enjoy receiving useful promotional products. Hence these flashlight umbrellas will leave a long lasting impression in the minds of the audience.
Advantages of using Custom umbrellas for your next Marketing Campaign
High perceived value
These umbrellas offer more value for the recipients and   your promotional dollars alike. Long lasting and well retained, these logo items will make a great addition to any marketing campaign. If you are looking for a superior quality gift for your high value clients and regular customers, these umbrellas will make a great choice.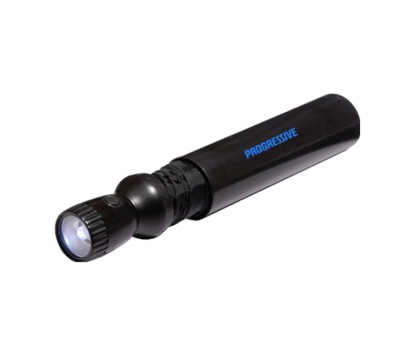 Brand Awareness
Brands can utilize the mass imprint space on the canopy to print their logos to make it stand out and recognizable. Since this promo item may be used in different campaigns, it enhances the marketing potential of a brand. Thus a well customized flashlight umbrella will bring traction to a brand.
Customizable
 See how easily you can  customize these logo items for marketing. Apart from just your logo or contact details, think of creative ideas like taglines or artwork that will make your message pop . It will make heads turn apart from spreading brand awareness.
Overall, we can say that these custom umbrellas will easily pique interest in the diverse world of marketing. Just think of the impressions these go-to marketing items can ensure for any industry.
Functional
If you're looking for a practical yet unique promotional gift, consider flashlight umbrellas. With so many designs and colors to choose from, umbrellas can offer huge branding possibilities. Think of a product design that meets your market's needs and convey your message effortlessly. You can even create fun designs to make them more attractive.
Practical
Flashlight umbrellas are extremely useful especially during emergencies as it will give your customers peace of mind when bad weather strikes. Thus, your brand on these handy items will become part of their everyday life. Every time they resort to the aid of umbrellas to stay dry or light up their way in the dark, your message will get their undivided attention.
How do you plan to use flashlight umbrellas as your merchandise? Share your ideas with us.