Umbrellas Offer Something Special for Everyone
Umbrellas are something everyone needs. Apart from helping the prospects to stay safe from elements, umbrellas also enhance the outdoor fashion style of the users. Available in a wide range of interesting hues and models, umbrellas are something hard to miss.
Marketers can make the best use of the generous imprint space of custom umbrellas to highlight their brand and message. Besides, marketers can add not just the logo and contact information but something quirky like a tagline or a compelling call to action message.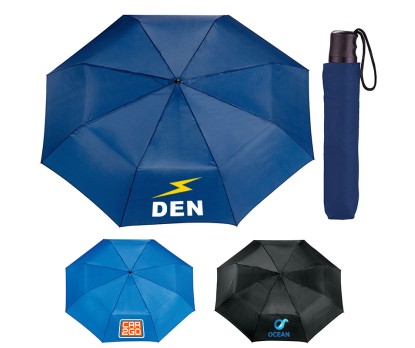 Now for some popular models in custom umbrellas that will definitely make a valuable addition to your promotional mix.
Antiwind umbrellas
 Ideal for the rough weather days, these sturdy umbrellas will certainly make a high visibility billboard for your message for a long time. Available in various models like double canopy umbrellas and vented models, these umbrellas also easily allow the winds to pass through the umbrella without breaking the frames. One of the best quality in umbrellas, these giveaways will indeed reflect your brand reliability .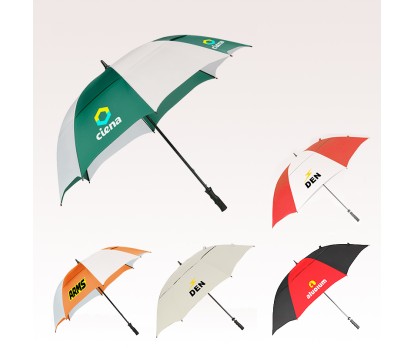 Golf umbrellas
Further, most people who love to hit outdoors and relax during their free time. Reach out to the outdoorsy audience with these massive golf umbrellas that will come handy on the beach, or even in fashion high streets. Moreover, they are  much larger in size than regular umbrellas; and hence can protect two or more people from the sun and rain.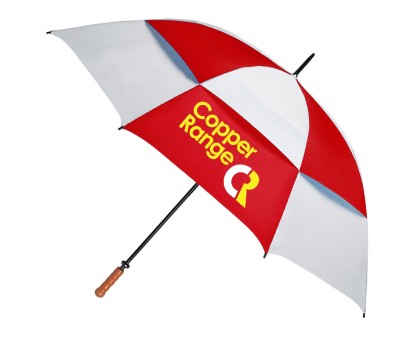 Hands free umbrellas
Make lives easier of your recipients, by handing out these hands-free umbrellas with a handy loop handle. It is easy to hold this umbrella in place using wrist; while freeing up the hands for other mundane tasks like holding the wallet. Also, choose these umbrellas in a wide range of colors, customize it with your brand; and you are all set to have a walking talking billboard for your message.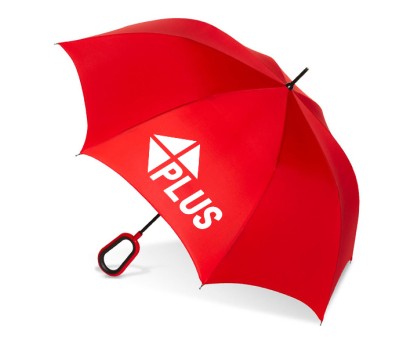 Inverted umbrellas
Rain water dripping from a closed umbrella is a common issue faced by most users in the rainy season. Check out these futuristic umbrellas that fold upside down to hold the rain water within the folds without spilling it to the car or room floors. Choose from a variety of prints and colors to complement your branding theme. Invest in these innovative umbrellas that stand out from the rest to reach a wider audience.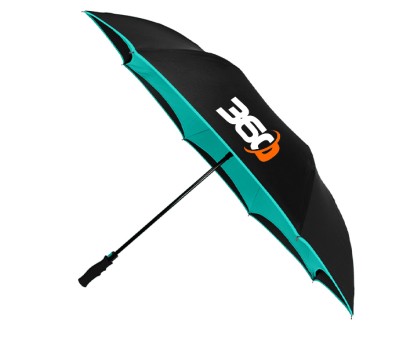 Mini umbrellas
Good things come in small sizes!  Since your audience will indeed find these small and portable umbrellas useful in their everyday lives, these umbrellas make a popular choice. Travel size and easy to carry in their bags, these trendy umbrellas will obviously make your brand the talk of the town!
Need more? Browse our collection to choose a model that you may find interesting. Do watch this space for our daily blog updates to stay on top of the latest news from the world of custom umbrellas.