Umbrellas Accessorize Seasonal Outfits!
Umbrellas not just keep the users safe from elements but often find space in every wardrobe as a fashion accessory. Available in various colors, sizes and prints, umbrellas complement different types of outfits and dressing styles.
Endorsed by celebrity models and fashionistas, umbrellas have indeed undergone a great makeover in recent times. So, if you want your recipients to look trendy, these tips on custom umbrellas will indeed be useful to you.
Check out these custom umbrellas that will complement the dressing style of each season.
Winter look
Moreover, people need a reliable umbrella to stay dry and safe from winter showers. Often bright colored outfits will help people to stand out from the crowd. A contrasting light colored umbrella will complete the dressing style of the recipients. Accessories like bright-colored scarves or beanie caps will go a long way for the outdoorsy crowd to enhance the winter look. These will make you stand apart in the crowd.
Summer style
Summer season is all about celebrating brilliant colors, vibrant prints and more. The main purpose of summer umbrellas is to stay safe from ultraviolet (UV) radiation.  Choose Black or other bright colored umbrellas with thicker canopy in the summer season as they are more efficient in absorbing heat and UV rays. It will definitely look great when paired with lightweight cotton t-shirts.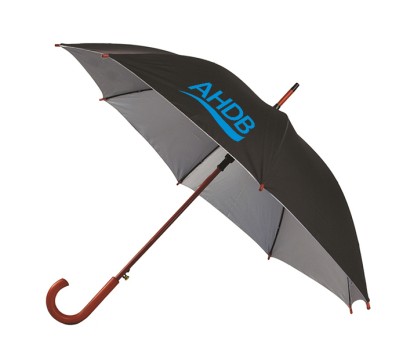 Monsoon look
Further, inverted umbrellas that fold in reverse are the best choice to relieve the rain day woes of the users. These umbrellas will keep the rain water securely within its folds without spilling it over to the floors to keep the body completely dry.  Large bubble umbrellas that will protect your upper body is another good choice. It will also give the dual advantage for the users to enjoy the rain spectacles while they stay safe from rain.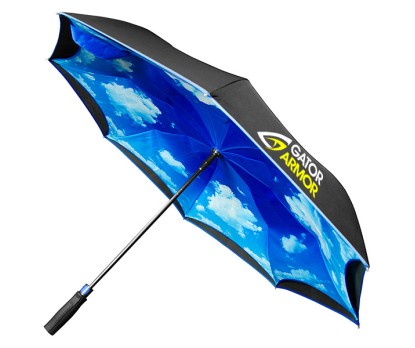 Spring style
The spring season is all about clear skies and perfect weather that will tempt people to go outdoors and indulge in their favorite activities. Choose brightly colored umbrellas that complement the   seasonal colors. It will indeed look great with all types of dressing styles featuring anything from jeans, T shirts and jackets among others.  During the lively Spring season,  people are more cheerful and it is the best time for  businesses to hand out good quality printed umbrellas to people.
These tips may have ensured the much needed inspiration for you to choose the seasonal umbrellas. For more ideas, explore our collection of umbrellas to choose the most trending models. Feel free to reach out to our product experts for tips and ideas as well.