How Custom Umbrellas Intensify Your Brand Promotion
Custom umbrellas are on trend right  thanks to the higher awareness on UV safety among  people. Now that the summer is on and the schools are closed, everyone is busy planning their outdoor holidays and road trips. So, marketers cannot think of a better time as this to handout giveaways like custom umbrellas. So, grab this opportunity to intensify your brand visibility through  custom umbrellas! Highly popular and practical, umbrellas, make a perfect choice as exclusive merchandise items, giveaways, and promotional gifts.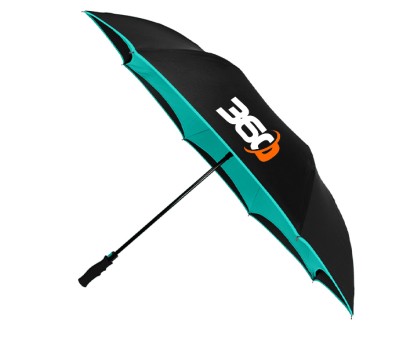 Why marketers Invest in promotional umbrellas
Lifetime use
People prefer to get gifts that are long lasting and highly functional. Umbrellas have an average life span of 14 months, which make it giveaways with the highest retention in the promotional gift world. So, your message on these long lasting items will get a lot of exposure during its impressive shelf life. Moreover, a unique umbrella often becomes a great talking topic among people and hence will drive up the word of mouth publicity for your brand as well.
Practical
Umbrella are something everyone needs. The incredible popularity of umbrellas across people of all age groups and demographics will make logo umbrellas a safe investment. People need custom umbrellas to not just stay safe from elements but to enhance their outdoor style as well.
Superior quality
Logo umbrellas make superior quality gifts that will complement your branding needs and reflect your brand image.
Umbrellas have a high perceived value
In today's world, customers value the worth of giveaways with the price. Most customers will be impressed by these high value gifts that will also serve them a long time. Thus when your prospects get promotional umbrellas it will indeed make them feel special.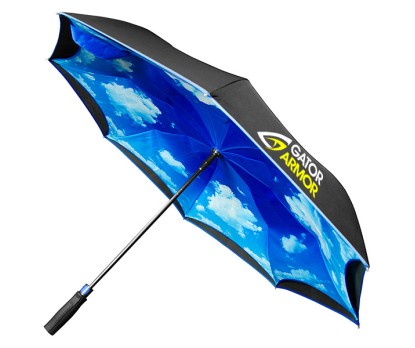 Features
Umbrellas are available in various interesting models including those with multiple features. These add-on functional features enhance the utility of umbrellas.
Portability
Custom umbrellas are also easier to carry wherever they go since they are available in various sizes that will meet the specific preferences of the audience
Increases brand visibility
Isn't it helpful to your brand if people can see it every time they are outdoors? Custom umbrellas will help your customers to actually remember your message The high visibility canopy space will set a perfect backdrop for your message Moreover, the constant use of custom umbrellas will ensure daily brand exposure and increased brand impressions.
Turns customers into brand advocates
Every time your recipients carry around these trendy umbrellas, they will serve as your brand advocates. In addition, when you provide the best for people, they will surely return the favor to you. These loyal customers in turn will continue to endorse your brand when they promote your brand in their social circles and among friends In a way, it is another form of influencer marketing!
Are you interested in making logo umbrellas your swag? Share your ideas with us on our facebook page.