How To Make Your Imprinted Golf Umbrellas The Ultimate Brand Builders
Make your custom umbrellas a conversation-starter by customizing it with taglines, artwork or even fun quotes. Just be sure that the design doesn't seem out of place on the greens. Classic colors of blue, black and white are the most popular branding colors and these will stand out nicely and complement the golf apparels of your prospects nicely.
Choose sturdy yet cost effective models like fiber glass golf umbrellas with  ventilation system to ensure the absolute weather protection for the golfers. A trendy design imprinted on the canopy will  inspire the golfers to use it more often – both on and off the course.  Features like auto opening and a comfortable handle are sure add-on features that will make your custom golf umbrellas a true winner.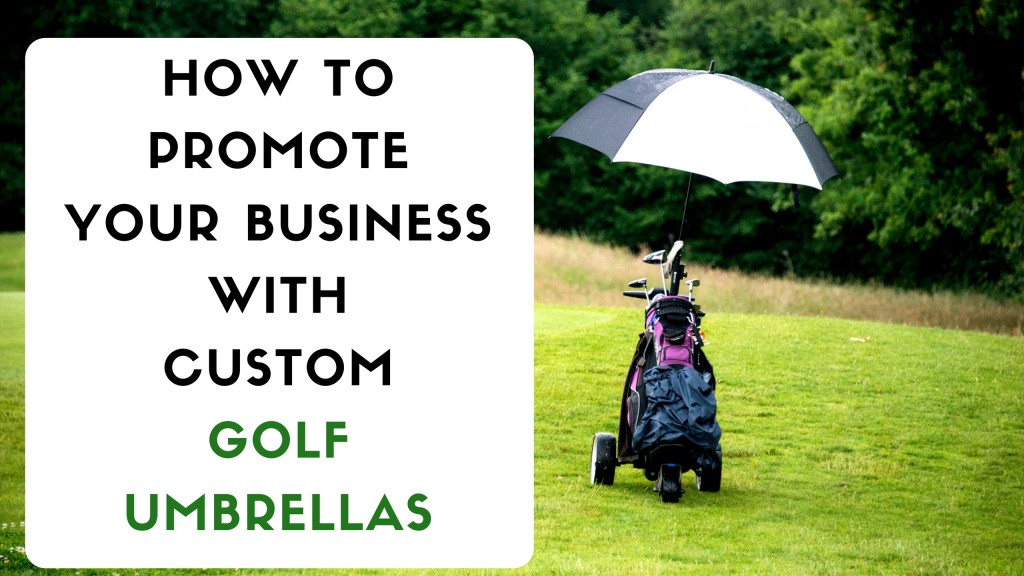 Can golf umbrellas look trendy? Of course yes. Choose full color umbrellas that literally burst into a multitude of colors drawing easy eye balls. Plus, these colorful umbrellas are excellent choices during picnic, camping and road trips. Just imagine the exposure your brand imprinted on these umbrellas will get in the instagram pages of your users!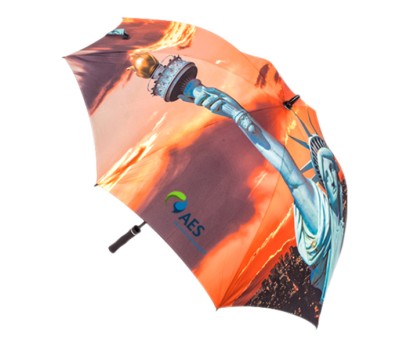 The best thing about these ever-handy giveaways is that recipients tend to keep these for a long time. These fashionable and practical umbrellas are something your recipients will carry with pride and talk about passionately in their social circles
Everyone needs an umbrella and when they have a massive model like a golf umbrella that can easily hold 2 or more people, they will surely be excited to lap it up in no time. Whether it is for the car, picnic spots, beach holidays or more, these massive umbrellas will put your name in the middle of the crowd and festivities.
Golf umbrellas go that proverbial extra mile with sturdy fiber glass raft and ribs that will enhance its wind and lightning resistance features while putting your logo in full color.  The best promotional giveaways are those appreciated by recipients and keep your message top of mind. Pick a custom golf umbrella for this season's promotional product campaign and your handout is bound to be a keeper.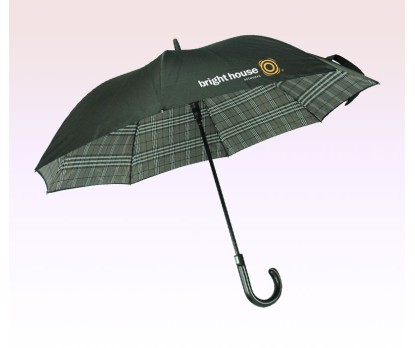 Spring is here and summer is finally close at hand. There can't be a better way to extend a personal touch to your clients or your work-from-home employees than these vibrantly printed umbrellas that will enhance their outdoor fun and leisure days. These giveaways are indeed designed to put a spring in your audience's step all through the year, especially in the outdoor season.
Watch this space for more inspiring posts and get on top of the trends in custom umbrellas.