How Umbrellas Engage Family Audience
Get ready to make your customers happy with the proven marketing gift – promotional umbrellas !  Use it as referral gifts, milestone giveaways or fund raising items to reflect your brand identity and engage your audience with your message. Plus, custom umbrellas are not only interesting, but relevant as well.
Solid reasons for you to love Promotional umbrellas?
Customers will always be happy to get a promotional umbrella because it's practical and value added. Customers will most likely use umbrella every day. Thus it  is a great opportunity to expose their brands to their customers. With daily use, customers will become accustomed to the brand. So when they go for a day out on the beach or shopping, customers will see and remember your brand  on the umbrellas while exposing it to others around.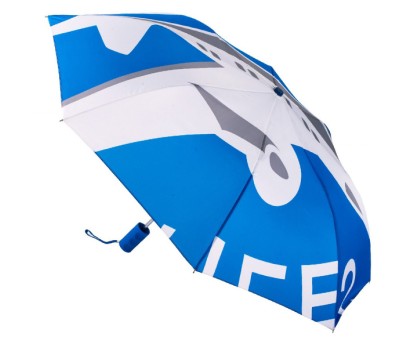 Relevance
Umbrellas are practical and great for enhancing brand exposure.Free umbrella is definitely an important part of the everyday life of people. So, the relevance of the marketing gift is quite high in any branding strategy. Logo umbrellas will thus effectively help a lot in brand promotion and recognition.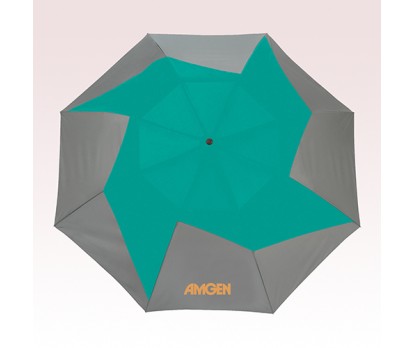 Improves Brand Image
Receiving something from their favorite brand is a rewarding feeling that most customers enjoy. Promotional gifts are often seen to have a positive effect on customers as it will enhance how your customers perceive your brand.
Fully customizable
Umbrellas have a wide area for branding and offer the ultimate branding space for marketers.. In fact, brands could opt to use their corporate colors to facilitate a more effective marketing campaign. Umbrellas For example, you can add your logo, artwork or slogan on custom umbrellas to make it stand out. Just think of the impact that it will create every time your recipients use umbrellas during game days, beach holidays or golf weekends. It will indeed make your brand the talk of the town and will also inspire everyone who happens to see it to think and talk about your brand.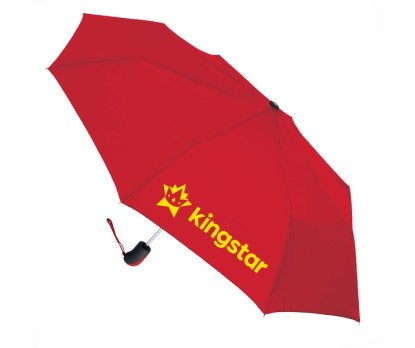 Practical
Umbrellas are not complicated or fancy but make essential handouts that everyone will find useful. Logo umbrellas will thus promote the brand to the customers. This is because useful and practical items are always valued by customers. According to studies, companies who give away promotional merchandise are more likely to build stronger relationship with their audience. So, value added giveaways like umbrellas will ensure a higher brand recall for businesses even outside shopping stores.
Strengthens Brand Loyalty
Nothing makes customers happier than getting free items. Satisfied customers are more likely to make repeat purchases whether you offer a gift or not. Furthermore, the lasting power
Should you need assistance in designing your own promotional umbrellas or have any questions on this custom giveaway, please feel free to contact our team.