Logo Umbrellas-Gifts For The Outdoorsy
When it gets really hot over the summer, can there be a better handout to consider than custom umbrellas.
Available in various models and even add-on features like coolers or flashlights, custom umbrellas are available in dime a dozen models that are hard to overlook.  It is easy to customize these giveaways with any kind of message or artwork thanks to the impressive canopy size.  Also, think of creative designs, fun quotes or awareness messages that will make your umbrellas stand out.
Versatile
 Custom umbrellas can even be used in any promotional settings. For instance, sports merchandise companies can consider printing world cup schedules or tickets on the umbrellas to make it a game day souvenir as well.  Theme parks can choose umbrellas in y their color theme imprinted with artwork or taglines to make a highly useful promote gift that will get used right away.
Gifts with a high perceived value
The marketing gifts of umbrellas cannot be budget friendly . However the long retention coupled with regular usage will make umbrellas long lasting giveaways that make consistent impressions. So, when you are looking for custom giveaways  for special clients or milestone events where ordinary giveaways wont fir, umbrellas will make a great choice.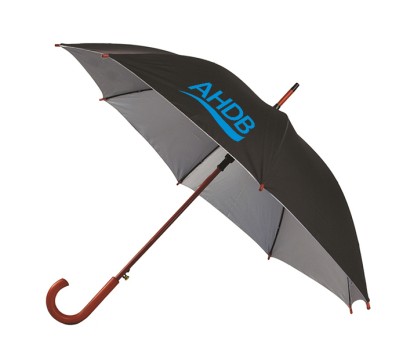 The Advantages of Marketing with logo umbrellas
It Increases Sales
Also, many of your recipients wish to cool themselves with a handy umbrella every time they get outdoors. As most of us don't ever think of buying an umbrella, offering it for free is a great way to pique the interest of the audience.  Portable and easy to carry, custom umbrellas will definitely make impressions on the go.
Enhances brand exposure
Considering the fact that people in general are eternally curious, free umbrellas will definitely attract attention. The onlookers will be able to catch a glimpse of the logo, and that's when brand activation begins.
Suits different industries
Umbrellas are versatile handouts that can be incorporated into any promotional campaign.  Apart from casinos, banks and restaurants, fashion brands and even game centers can use it to make their brand popular.
It is fun to cool off with  these stylish umbrellas. Available in various colors, designs and models, umbrellas will indeed leave your recipients awe struck. So, if you are looking for an advertising giveaway that will make your brand popular, look no further than printed umbrellas.
Complement the life style of the audience
From mini umbrellas to the travelling crowd to vented umbrellas for the golf lovers and inverted umbrellas for the rainy season, you can easily match the needs and preferences of your audience with an adequate pair of umbrellas. Offering what your prospects may need will indeed make your branding so special for them.
To get an early head start, contact our team right away .