How Umbrellas Make Special Branded Gifts
Are you looking for unique branded gifts for your clients and employees this summer? Or may be welcome gifts for the new recruits? If so, custom  umbrellas will make a great choice!
Most people can't live without umbrellas because of the high UV risks and changing weather patterns across the globe. So,  there's no reason for them to ignore this promotional item.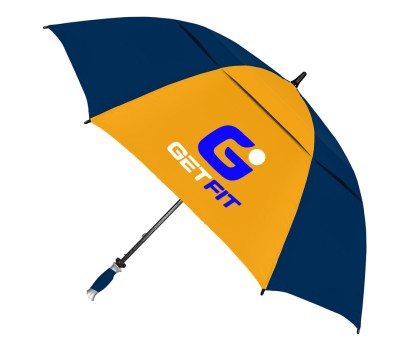 Why umbrellas
Customers Love it
People need umbrellas to stay safe from bad elements and go about their daily activities without trouble. Seeing your brand logo or name on each umbrella keeps your business on the top of their mind.
Room for Creativity
The massive imprint area of umbrellas  serves as a great canvas for your design and message. Thus , you can easily create your design that would best represent your brand . Moreover, your logo on  umbrellas will drive up brand awareness and further your business's reach.
Long lasting
One of the good things about umbrellas is that it has the maximum retention among custom giveaways. Umbrellas enjoy an average retention of 14 months or more  as these don't wear out.
 Versatile
All types of businesses can use custom umbrellas as these are something everyone needs and can relate with. They can be effectively used as gifts for your loyal customers, welcoming new clients, or for corporate gifting. It will even make great milestone gifts and accomplishments.
Available in various models, you can choose umbrellas that will suit the unique life styles of the audience. For instance, light weight mini umbrellas will make a great choice for the travelling urban crowd whereas antiwind umbrellas is a better choice for camping enthusiasts and golfers 
Indeed, custom umbrellas are an all-around promotional product. Why not give it a fun twist? Explore interesting and quirky models like inverted umbrellas that are a wee bit more than an ordinary umbrella. It will indeed give them an added reason for the users to stick on with your logo item for a long time.
The unique  design of these umbrellas will definitely amaze and impress your customers. Indeed, not the typical umbrella you see in the market but something that  folds inside out .Its distinctive design will make it stand out from the rest. Furthermore, this trendy umbrellas is available in various colors, allowing users to complement their summer dressing style even more. These are best to use as promotional swag and are also ideal as  a corporate gift.
Visually appealing
Umbrellas never stay hidden. The impressive size and colors of umbrellas make it effective in catching your customers' attention. Who would not be intrigued with its design?

Summing up
If you are looking for a unique gift with a high perceived value to gain the loyalty of your clients and customers , umbrellas are the ultimate choice. People would love to receive one from you. So, what are you waiting for? Start right away!