Imprinted  Umbrellas for Company Promotional Campaigns
Promotional umbrellas are effective, popular and high visibility swag that will easily fit into any marketing plan of yours. Custom umbrellas are items of everyday use that offers more exposure and publicity to your brand among the audience.
Imprinted umbrellas make handouts with a higher perceived value for your customers, clients and business partners. Designed to look good and last long, custom umbrellas will continue to make impressions for your brand long term at one time investment. So, even if you choose to hand out these popular gifts to only a limited section of people, your brand will gain valuable impressions and make assured ROI.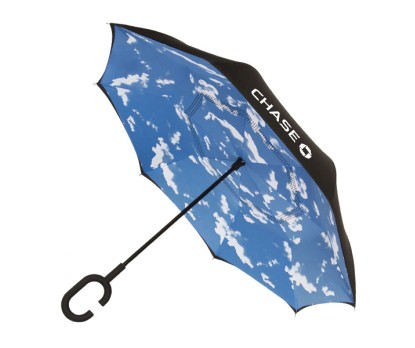 Custom umbrellas are simply convenient to pitch up during any type of outdoor event and draw easy attention of everyone passing by. Available in a wide range of sizes, shapes and colors, umbrellas can be customized with your logo, message, artwork or something extra  just the way you wish and to gain more mileage for your message.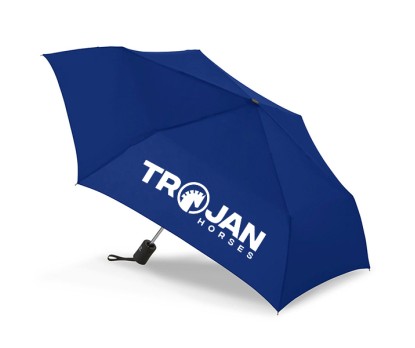 Umbrellas are available in a wide range of stylish models and colors that will help your brand stand out in the crowd and is instantly identified for its  unique color scheme and logo thereby grabbing easy  consumer attention. Custom umbrellas will thus let you  gain far more exposure for your brand even in crowded events.
Here are some ideas to use custom umbrellas in your promotions
In tradeshows
Umbrellas standout at events such as trade shows and exhibitions because of their unique shaped and large canopy that will make your booth stand out. It will also make a handy shaded area for the attendees to stand during outdoor events and trade shows.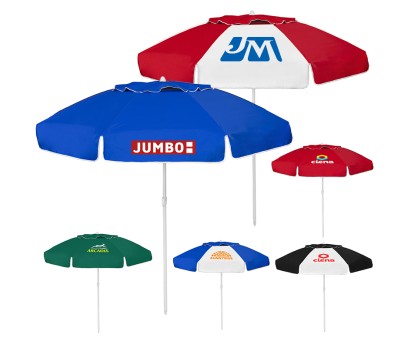 Personalized umbrellas offer more visibility as your logo imprinted on the vibrantly colored massive canopy will be readable from quite a long distance. Umbrellas will pique quick interest in anyone who sees it and get your audience know about your brand and build a buzz during  trade fairs, shows, sport events and the like.
Awareness campaigns
Get all eyes on your awareness event by using custom umbrellas imprinted with your logo and awareness message. It is an effective way to spread the word far and wide and get more people interested in your campaign. Golf umbrellas, beach umbrellas or patio umbrellas can be customized effectively to make your awareness drive a huge success and get more volunteers and donors into your fold.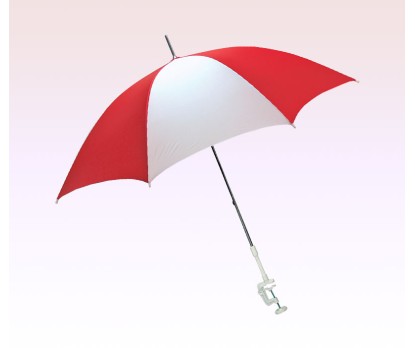 Umbrellas are easy to customize thanks to its large imprint area. Add your logo and message in any size that is fit – the possibilities are truly endless. How do you plan to use umbrellas as promotional items? Share your thoughts with us on our facebook page.