Make any Promotional Campaign a Success with Custom Umbrellas
Typically marketers will adopt an assortment of promotional events and activities to reinforce their brand image. The best promotional swag will be something that aligns with all these promotional events. That is what gives custom umbrellas a few extra brownie points.
See how seamlessly umbrellas fit into any and every marketing plan to ensure the best results for the marketers.
As customer Rewards
Offering a free branded umbrella as gift for their referral will make a tempting choice for your customers. Umbrellas are available in various model and price rates, which make it easy for you to choose an umbrella that will please the audience.
Referral programs turn customers into sales partners by recommending sure leads and  potential customers that are seriously interested. Custom umbrellas as referral gifts is a small price to pay for boosting your sales while making your customers feeling appreciated.
Contest prizes
Raffles and contests are a fun way to bring your prospects closer to your brand and introduce the friendly profile of your business to them. Custom umbrellas make great prizes for online contests and raffles. While your audience gets a well retained, high utility gift as prize, your business is all set to get a grand brand display for months and even years.
Marketing Research gifts
Research and surveys are the best ways to source  high value information and market trends  for businesses as these  may have a lasting impact on their brand position as well. Information is a priceless asset as marketers can utilize it to chalk out promotional strategies accordingly  to outpace the competition.
Encourage the consumers to share their opinions and experiences with the product by handing out high utility gifts like Printed umbrellas for their efforts, which will please the participants of your market study. Since umbrellas keep things cost-effective, you can order a big batch for umbrella printing without breaking your budget.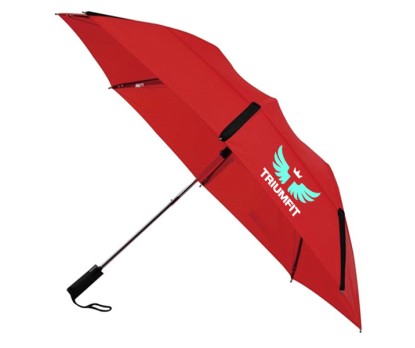 As  College Orientation Gifts
Stylish and practical gifts like umbrellas evoke positive feelings about your brand in the minds of your audience. This is true especially during university orientation programs where incoming students see and understand the school brand.  Custom umbrellas boasting the school's colors will leave the first best impression about your institution among the students and make them feel proud about your brand image.
Golf  Day gifts
Branded umbrellas make excellent golf day gifts. Team games like golf allow you to give away branded umbrellas in bunch. Get a great brand exposure and reach during a popular golf tournament and make your brand part of the happy memories of the golfing community. Golfers require massive golf umbrellas to keep themselves and their golfing equipment safe from elements.
Make use of the generous imprint surfaces to print your visual branding on. Since executives and members of the high income group market play golf often, your brand will get a much desired exposure in these elite circles as well.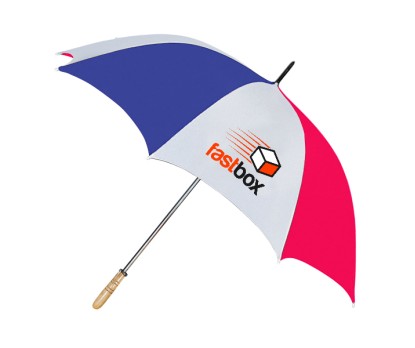 How do you plan to use branded umbrellas in your marketing campaigns? Share your promotional marketing stories with us on our facebook page.