Interesting Promotional Ideas featuring Custom Umbrellas
Umbrellas are versatile, practical and above all will remain in full glare among the outdoorsy audience. Useful all round the year, custom umbrellas can be used in several interesting ways and means.
Here are some promotional ideas that will get you started.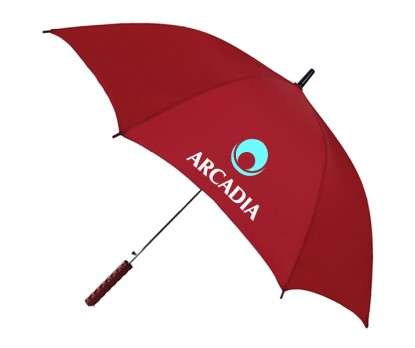 Seasonal Marketing
Boosting your seasonal sales with custom umbrellas is a breeze as umbrellas can be used for all types of seasonal events right from summer through autumn , winter and spring .  It is an easy gift choice as you can handout custom umbrellas during any season. Your brand gets exposure, on custom umbrellas that will also sync well with your calendar-based marketing efforts too.
Here are some great ideas for seasonal marketing
Golf days
During golf days and other sports events, custom umbrellas will get lot of attention. Enhance brand visibility and engage the audience with your brand in a subtle way with custom umbrellas.
Outdoor conventions
Whether it is trade shows or business events, custom umbrellas will make a smart choice to get your message across to your audience and get all eyes on your brand.
 Rainy days
The best kind of marketing involves solving a problem and offering an essential service. Hotels travel companies, realtors or infact any organization can use custom umbrellas to save the day of their customers during a downpour.  Your customers will surely remember this reassuring gesture and will develop a rapport with your brand. Make sure to have extra printed umbrellas in stock to ensure a positive branding experience for the customers.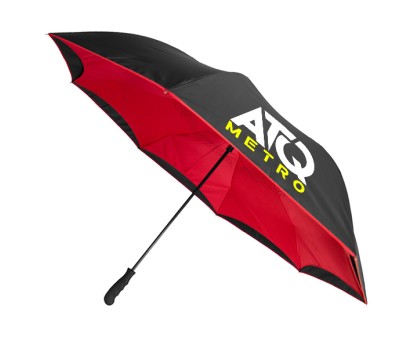 Umbrellas as Employee Gifts
Imprinted umbrellas make great employee gifts thanks to the high perceived value o that these logo items enjoy. These elegant gifts will turn your employees as your best brand ambassadors. Branded umbrellas make gifts that spark conversations and evoke curiosity in anyone who sees it. So can there be a better way to represent the best things about your brand than giving away your branded umbrellas as gifts?
Choose umbrellas in corporate colors that your employees will be proud to show off in their social and friends circles.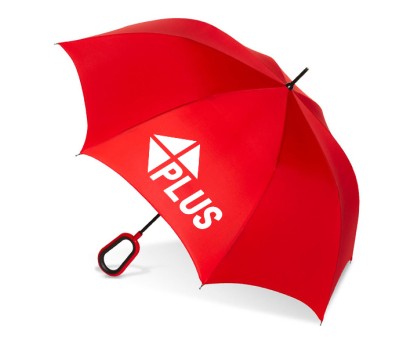 Team spirit items
Sports drive up the emotions of its spectators during a game. Imprinted umbrellas in the home team colors will make a great way to cash in on the wave of frenzy and sentiment of the fans while your brand gets a better recall and mind share. The best part is that these custom umbrellas will remain as game day souvenirs and team spirit items for the recipients even after the game. The high retention of umbrellas is another trump card that will work in favor of your brand!
How do you plan to use umbrellas as your seasonal marketing swag? Share your ideas with us on our facebook page