Personalized Umbrellas Make Handouts With Incredible Staying Power
If you are looking for a promotional product that has great staying power, look no further than custom umbrellas. It will make a walking talking billboard for your brand. Offered in a range of colors and models, these make great VIP incentives during corporate events and tradeshows. Though umbrellas are something everyone needs, most people think of umbrellas only when they get caught unawares in rain or storm. So handing out custom umbrellas as freebies will make a great step in pleasing your audience. Even strangers will turn your brand loyalists by giving them an umbrella at the right time. The best part is that people cannot get enough of these very essential weather wear items. Anyone may need it in their car, home or office. Just imagine the exposure your brand will get on these custom gifts.
Custom umbrellas – Trivia
51% of consumers prefer to do business with a vendor that gave them an umbrella
Women are more likely to own an umbrella than men!
83% retains a promotional umbrella because it comes in handy
Every time your recipients use custom umbrellas and stay safe from getting wet they will be reminded of your brand. Be it the mini tote umbrellas, the fashion umbrellas or the big golf umbrellas that ensure extra shade on sunny days, custom umbrellas are available in a wide range of models and price rates.
Why custom umbrellas?
Umbrellas come handy during emergencies when weather turns bad and your recipients are not well prepared. Have a spare umbrella in hand could save a day for the users. Some people may even lend umbrellas or share an umbrella, during which your message will get a wider audience than your targeted crowd.
Here are some of the top selling models that will make interesting mix in your marketing mix.
60 inch Arc Totes Stormbeater Golf Stick Umbrellas. These umbrellas with durable fiberglass rib and shaft, and automatic push button open features will make your recipients stay safe from sun and rain. The massive 60" canopy will make a perfect place for your brand and message and will grab easy attention every time these attractive umbrellas stay open.
Multi functional umbrella models like these custom Tube Umbrella with Flashlight is another interesting model to consider. It features an adjustable flashlight handle, which double pulls as the carrying case. By handing out these high utility gifts you can engage your audience in a light hearted dialogue with your brand.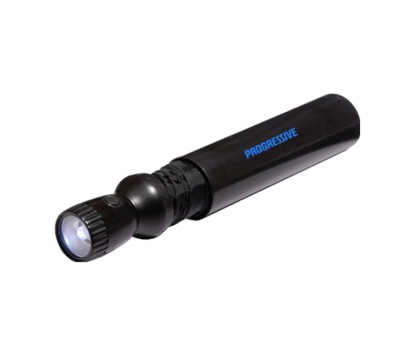 60 inch Arc Pro-Am Golf Umbrellas are just right not only for the golf greens but also for picnics and beach events The double rimmed frame, sturdy metallic shaft, dual panel color and wooden handle are the main features of these manual open umbrellas. Looking for an umbrella that is a wee bit different than the rest of the crop? Place your bets on these square shaped umbrellas  that have strong wind resistant features and durability that will make them long lasting than other umbrellas.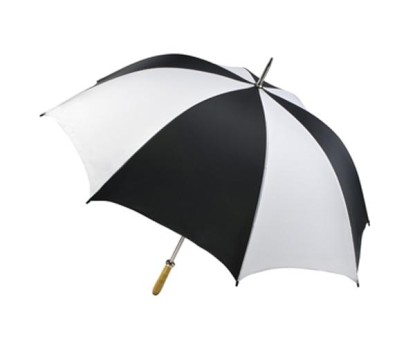 We have custom umbrellas of all possible shapes and types. You can talk to our friendly team to pick up the most appropriate model.