The Best Promotional Umbrellas for Urban Clients
The best gifts are those that cater to the unique needs of the recipients. Though umbrellas may all look the same, you can spare a thought at some of these basic features while shopping for branded umbrellas for city clients.
Promotional umbrellas make brilliant corporate gifts and if you wish to reach out to professionals that live and work in cities, you should choose a custom umbrella that is suited to their lifestyle and location to ensure plenty of use of your promotional gift. Umbrellas that can be used in city should be light weight and foldable to make them easily manageable in the milling crowds and the fast flowing city traffic.
Here are some models worth considering
Folding umbrellas
Automatic folding umbrellas that can be closed and opened at the push of a button will make a great choice as it is easy to use for the busy urban crowd on the move. Choose from various canopy sizes and colors to match your budget and promotional needs. 42 Inch Arc Promotional Spectrum Auto Open Folding Umbrellas stand out for their great choice of colors and user friendly features. The matching fabric case with wrist strap enhances its visual appeal and user-friendliness while the sturdy metal shaft ensures durability and strength.
Telescopic umbrellas
Light weight and easy to manage, telescopic umbrellas make a perfect choice for urban crowd. Forest Green 42 inch Arc Budget Telescopic Umbrellas will make a great choice to consider in this category. These compact umbrellas will easily fit into briefcases, totes or backpacks, which make it easy to carry around. Customize these with your brand and message to make it a portable billboard for your brand.
Mini umbrellas
These lightweight umbrellas will make a perfect choice for professional city-dwellers who commute to work. The light weight design won't add to the weight of their bags and slow them down. Offered in a range of beautiful colors, these Mini 39 inch Arc Custom Umbrellas that fold down to 9.5"makes it a handy accessory for everyone.
Anti wind umbrellas
Anti wind umbrellas that won't get blown inside out on a rough weather day is a boon to any city dweller. Long lasting and wind resistant, these umbrellas will allow the users to open their umbrellas without any fear or embarrassment. Customize these with your brand and message to make it a perfect billboard that will display your brand even in high winds and rain.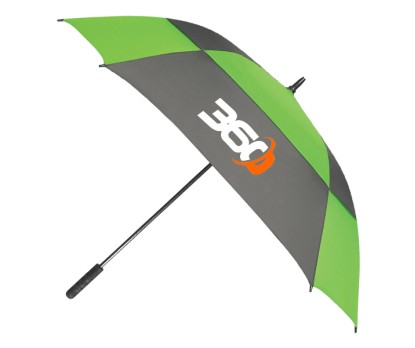 The more practical the gift is the more will be its usability. By making the above umbrellas that are endorsed by the urban users you can easily engage your audience with your brand.