The Best Tips to Choose Custom Umbrellas that Match your Audience Group
In the competitive world of advertising, every business strives to promote their brand in the most effective way possible. This is where high visibility promotional gifts like custom umbrellas come to the center stage. While conventional advertisements can be expensive, complicated and slow to get a return on your investment, umbrellas are proven winners to enhance brand visibility and leads.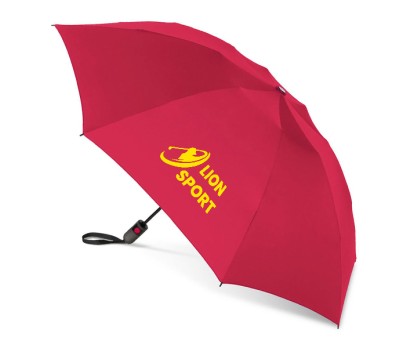 Branded umbrellas are a fantastic way of raising brand awareness. Available in a wide range of sizes, styles and colors, these giveaways offer something for everyone. Spare a thought at your customer's needs to make sure that the custom umbrellas you choose will turn out to be something they actually use and retain for a long time
Here's our guide to choosing the right branded umbrellas for your customers.
For the urban crowd
 If you are catering to a highly mobile and busy commuting crowd in cities,  handy models like mini umbrellas or telescopic umbrellas will make a perfect choice. Designed to fit their bags or purses with ease, these umbrellas are light weight yet functional.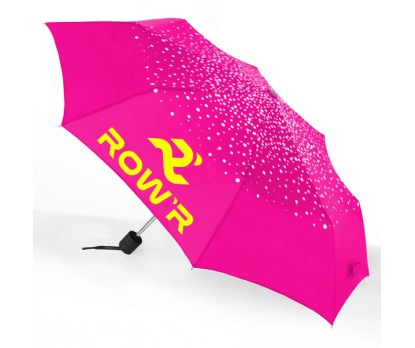 For business professionals
For professionals, a high quality model like auto open umbrellas will make the right impression. Easy to open and close with the press of a button, these umbrellas are available in a delightful cache of colors and prints too. Designed for everyday use, these could fit seamlessly into your customer's day-to-day life.
For sports clubs and golf events
Ideal for golf events and sports clubs, custom golf umbrellas are a versatile and vibrant option. Choose from a wide range of popular models including antiwind umbrellas, vented umbrellas, full color canopy models and a lot more . Choose from a palette of solid colors that resonates with your corporate colors to leave a lasting statement.
If you wish to reach out to college students or family audience groups, golf umbrellas will make a perfect choice thanks to its massive size that make it ideal for 2-3 people in one go. Plus logo printed golf umbrellas offer a fantastic opportunity for your message to be associated with the best of summer like picnics, tail gate parties, golf weekends and more .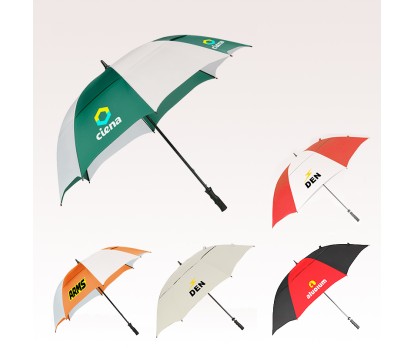 For Restaurants and bars
Patio umbrellas will make a great option for restaurants to ensure alfresco dining experience during fair weather seasons and to engage their diners with their message and logo in a subtle way. Apart from setting up a temporary seating area, these massive umbrellas will also add a pop of fun colors to the spaces and will enhance the visibility of their brand. Choose from various models including tilting models that are designed for optimum weather protection and  outdoor comfort.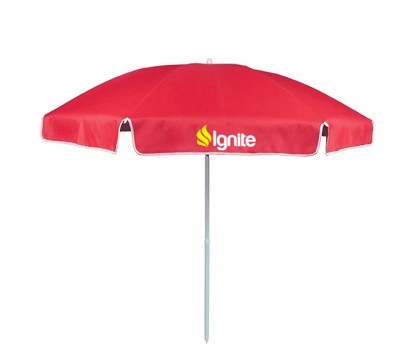 How do you think promotional umbrellas will boost your brand visibility? Share your thoughts with us on our facebook page.