Custom Umbrellas – Classic Summer Promotional Giveaways To Build Your Brand
Summer is right here and for most people it is the best time to indulge in outdoor activities and fun in the sun, surf and sand. Summer also happens to be the peak retail season of the year for marketers to enhance their outdoor brand visibility, make new leads and get a bigger revenue. Giving away promotional items like custom umbrellas is an awesome possibility that fits both the spirit of the season and ticks all of the boxes of ideal gifts.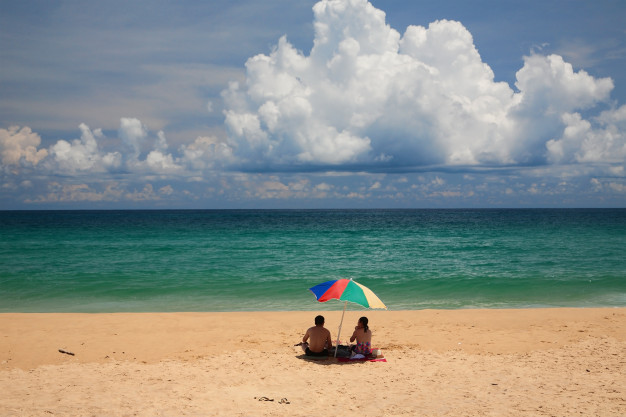 Beach umbrellas
When sun is out and the UV risks are high, everyone will find beach umbrellas a handy option to stay safe without compromising on the outdoor fun.  These handouts with a high perceived value are a great choice to reach out to family audience and people of all age groups. Offered in a wide range of models right from small and portable models like mini umbrellas that will slip into the bags or the pockets of  your prospects to massive beach umbrellas and everything in between, you have a lot of options to consider.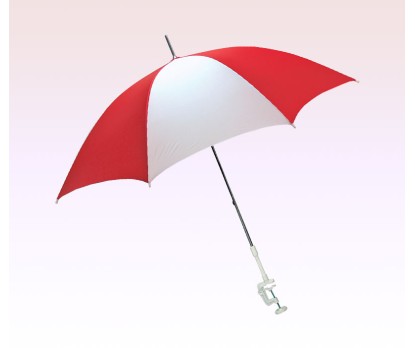 As your recipients pitch a colorful beach umbrellas on the chairs to make a temporary shelter, your brand  imprinted on it will get all eyes on it. Plus, an umbrella is not something that most people buy for themselves, so it will make a welcome gift for your audience while your brand gets a high angle display  on the shores and even beyond.
Let's be frank about it! Umbrellas are definitely going to get used all round the year, especially during Summer. So, if you are looking for a practical handout that your audience will actually use , invest in custom umbrellas.
 Golf umbrellas
Having a wind resistant and lightning resistant golf umbrella on hand can make all the difference in a golfer's day. While it keeps bad weather blues away and let them play the shots, your logo gets the best attention of everyone around. With more hours of daylight and plenty of outdoor activities on the cards, golf umbrellas will be a well cherished gift during summer.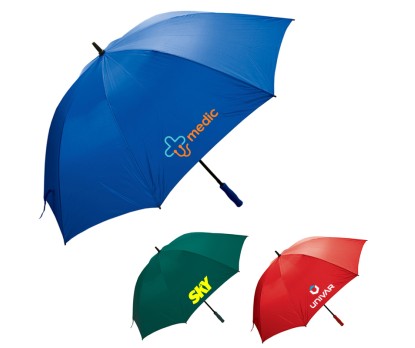 Auto open umbrellas
Ideal for  road trips and outdoor activities, auto open  umbrellas can be opened and closed at the touch of a button. Ideal for the busy commuters and leisure travelers alike, these umbrellas will rack up a lot of impressions this season. Choose from a range of  styles to match your theme.
Join the reusable revolution and inspire your customers to adopt an ecofriendly life style by handing out these reusable and long lasting gifts of umbrellas that wont end up in landfills any time soon.
Should you need more tips on  the best summer umbrellas, our team is only a call away. Happy shopping!