Boost your Outdoor Brand Presence with Custom Umbrellas
Umbrellas are easily one of the best promotional items in terms of imprint space and exposure. You can never go wrong using these to boost your brand while keeping the recipients safe from sun. Whether you are looking for functional giveaways, superior quality handouts or functional gifts, custom umbrellas will fit all these criteria.
 Bigger the Logo,  Bigger the brand promotion
The generous imprint space of logo umbrellas make it a  highly potent branding machine – literally. Customize it with your message, taglines, artwork and  in fact anything else that you wish to share with your audience. Anything imprinted on umbrellas will get people to easily notice your message. Plus, umbrellas stand out in the crowd and hoist your message above the  milling crowd  on the streets, fairs or concerts.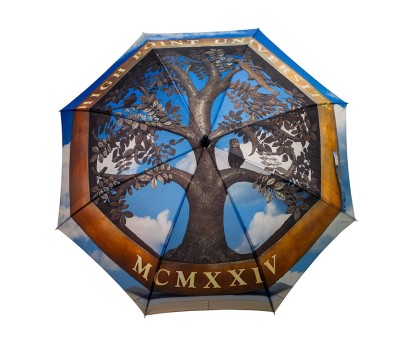 Limitless options
Umbrellas are offered in dime a dozen models and incredible colors and patterns, which make it a perfect marketing medium for businesses.  Customize to make it align with your brand and range the audience with your message. From pint sized models like mini umbrellas that fold down to fit bags  to massive models like golf umbrellas and beach umbrellas, you can easily  match these logo items with any  promotional theme or seasonal trends among others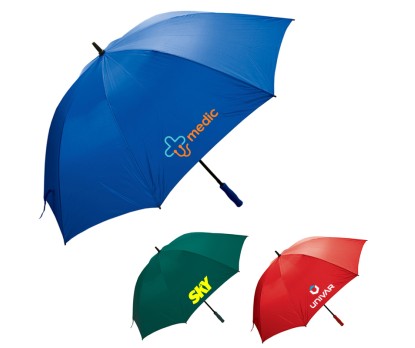 Imagine this! Every time your clients or employees brings a logo umbrella on their trip to the beach, picnic or tail gate party, scores of other people around will see your message printed on the massive canopy, which in turn will even make a conversation topic.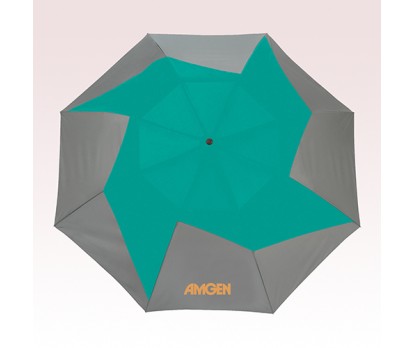 Umbrellas get used by your prospects in all four seasons  to stay safe from bad weather. In addition, umbrellas  have evolved to be stylish accessories and photo booth props these days thanks to the  inspiring models on offer. Full color canopy umbrellas or inverted umbrellas are some of the most popular models that are worth a serious consideration.
Let's be frank about it! There's no better way to advertise than with promotional umbrellas.
Durability
If you are looking for a value added promotional product that will last many years, custom umbrellas will make a great choice. It will make a welcome gift even for your high value clients who may have everything or those discerning clients who are hard to please. It is a high utility item of everyday use and useful in many different occasions, all the while standing the test of time. Umbrellas enjoy the highest retention of 14 months or more, which makes it a high performer in generating leads and impressions for your brand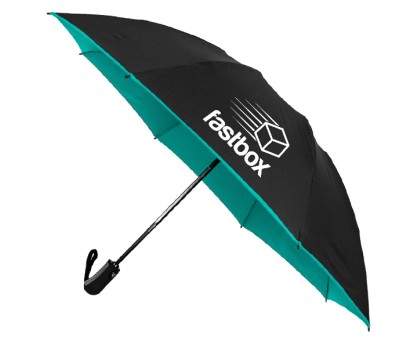 How has been your experience of using custom umbrellas in your promotions? Share your views on our facebook page to get featured.