Tips to Distribute Umbrellas as Promotional Gifts
The marketing angle of umbrellas was discovered probably hundreds of years back when traders used market umbrellas to sell their wares and stay safe from weather elements. The massive canopy of umbrellas is the trump card of promotional umbrellas as these can be utilized to place the brand and promotional message effectively. An umbrella is used by most of the users for a long period of time, often more than two seasons, which is another reason for the incredible popularity of these items
If you are using dark colored umbrellas, your message should be imprinted in lighter colors and vice versa to make sure that your message stands out and remains easily visible from a long distance. It is better to imprint your brand atleast twice on each umbrella to make it visible from both sides. By making your message and artwork interesting and creative, you can inspire the recipients to actually use these custom umbrellas regularly. Desist from the temptation of placing oversized logos or bold taglines that may put off the recipients. Afterall nobody will like the idea of looking like a moving billboard under these umbrellas!
Give equal importance to night-time advertising by making reflective strip umbrellas part of your marketing mix. Two-Tone Safety Umbrellas will make a great choice in this category. Apart from creating added safety feature for the users, these umbrellas will make sure that your logo is seen both during the daytime and at night.
Trending models like inverted umbrellas that will hold the rainwater inside without spilling over is a great choice to get your audience talk about your message. Tube Umbrella with Flashlight  is another delightful option to consider. It makes a reliable weather wear item and an easily accessible source of light all at once.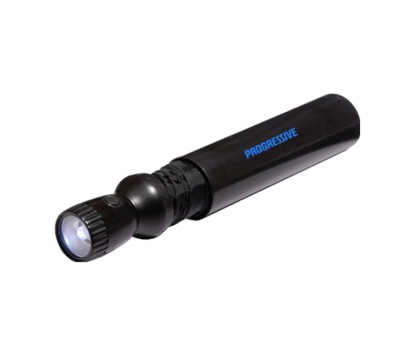 Now that you have some of the best selling custom umbrellas in town, your next task will be to find some great events to distribute these logo umbrellas to get the best results.
Trade shows: Outdoor tradeshows make excellent places to distribute promotional gifts of any type including umbrellas. By handing out the logo items you can be certain that they'll be opened right away, leaving your brand on a wide display.
Golf courses: Often golfers play during rain and shine. Hand out these logo umbrellas that will scream your message in the greens and beyond. It will give a sound reason for them to enjoy their 9-hole game without the risk of getting it short by the rain clouds that roll in.
Beach events: Beach umbrellas make high visibility advertising tools and offer respite from the stinging sun. Anything imprinted on the massive canopies of these umbrellas will get a lot of attention from people around. Be it beach concerts, events or parties, no one will miss seeing your company's logo on these massive parasols that stand out in the sandy background.
Are you planning to use custom umbrellas as promotional items? Do share your tips and ideas with us at our facebook page to join an interesting conversation.