Top Reasons Why Promotional Umbrellas Are Awesome  For Branding
Businesses use promotional products as a means to draw attention of more potential customers. It is a proven strategy for driving brand awareness and long term growth. Businesses looking for promotional gifts that are both functional and fashionable can place their cards on custom umbrellas.
Here are some top reasons that make custom umbrellas amazing promotional items and why you should invest in these value- added items.
Umbrellas are useful
Umbrellas are useful promotional items that get used regularly, which means  your brand will  get the visibility you are looking for. Umbrellas make a safe bet to stay safe from weather elements.  It is not the kind of custom gift that people get every other day and that is kept in the cupboard and simply forgotten about.  Every time your prospects use these branded umbrellas your brand gets more exposure at no additional effort or cost.
Umbrellas are  long lasting
Promotional umbrellas are long lasting , which in turn offers your brand visibility and longevity. Umbrellas are retained for many months and even years and your brand will continue to get exposure. Using durable promotional products will make a long term marketing method that will provide an extended return on your initial investment. Not many promotional items can match custom umbrellas in the brand impressions they garner over a period of time.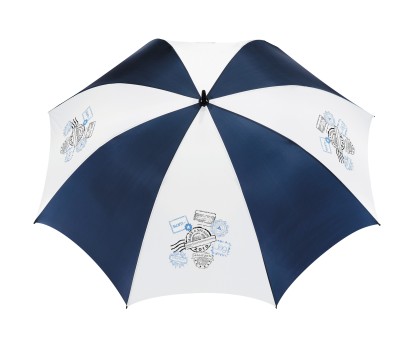 Always in fashion
Umbrellas never get outdated because people need it during rain and shine.  Gender neutral and versatile, these can be even purchased in bulk at a lower price for all your forthcoming events and campaigns. The best part is that umbrellas do not have any expiry, so you can store as long as you wish and use strategically in your promotions to get the best value for your money.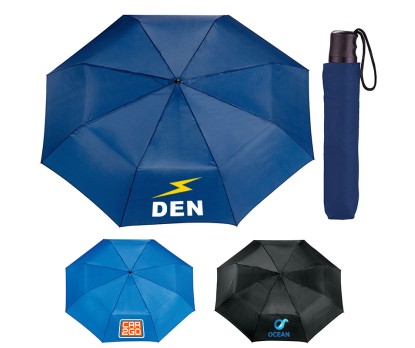 High visibility for your message
As the clients stay safe from elements, your branding gets a wide angle display. Make use of the imprint space on the massive canopy to highlight your brand in style and get decent exposure. You can imprint your logo in one panel or every panel of the umbrella or get the entire umbrella imprinted with your full color artwork to make heads turn! The handle and the carry case of umbrellas too offer customization options that will ensure a perfect look that you desire.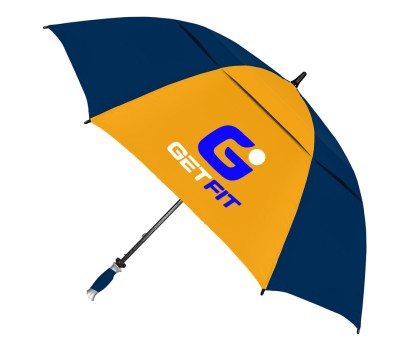 Lot of exposure
Umbrellas can be effectively used in large events like game days or golf leagues where there is a large gathering because it offers a lot of coverage for your brand and your logo will be seen by everyone even from a distance. Umbrellas make moving billboards for business because your logo travels with your recipients everywhere they go, which makes it possible for your message to be seen by different people at different places at different times.
How has been your experience of using custom umbrellas as promotional items? Share your thoughts.