Top Tips To Remember While using Custom Umbrellas as Promotional gifts
Custom umbrellas are highly popular promotional items because everyone uses umbrellas to stay safe from bad weather blues and even as stylish accessories. However to make sure that the Custom umbrellas you choose impress your audience, here are a few handy tips to keep in mind.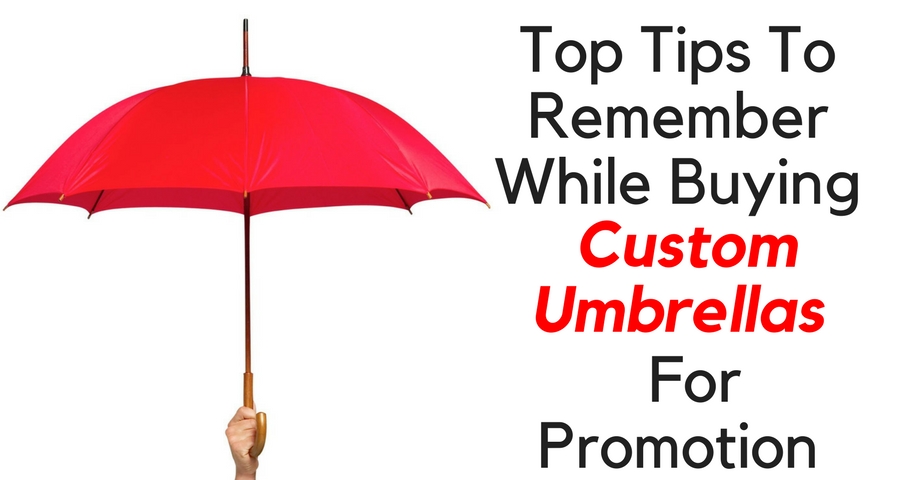 Know your audience
Make sure to choose an umbrella that will suit the life style of your audience. For instance, if you are planning to reach out to the elite league of golfers and deep pocketed businessmen, golf umbrellas will make a perfect choice. Available in a range of convenient sizes and attractive colors, golf umbrellas get used all round the year by golf enthusiasts. The massive canopy and the impressive designs and imprint options will help you to get your message across easily.
If on the other hand you are promoting a youth club or college, you can settle for brightly colored fashion umbrellas. Choose a model that your customers will love to carry wherever they go and remind about your brand to them for a very long time. Another big plus is that promotional umbrellas will ensure the much desirable portability and visibility to your brand.
Spare a thought at the Features of your umbrellas
Custom umbrellas come with a range of features. Consider auto open features and light weight frame if you are looking for custom gifts for travelling executives and customers on the move. Wood and fiberglass shafts are good options for recipients living in storm prone areas as these are designed to withstand the adverse weather elements with ease.
Size and Type
Make sure to choose ideal sizes that match the needs of your audience. For instance we have exclusive sections like kids umbrellas, mini umbrellas, oversized umbrellas and fashion umbrellas among others.
Weather
Consider the weather of the city where your business is located. If you are based in a sunny location say Florida that remains sunny and warm during most of the year, mini umbrellas will be a perfect choice while the Anti-wind umbrellas make sensible gifts for those businesses that remain cold and damp. Choosing weather appropriate umbrellas will make sure that your customers use them regularly.
Discounts
Big orders carry the best discounts. Businesses can plan mass promotions during back to school, winter season or holiday season where umbrellas get a lot of use. Tradeshows or employee appreciation events also make perfect occasions to hand out custom umbrellas. If you thought mass promotions can leave a hole in your promotional budget, think about these bulk order deals from us.