Tried and Tested Custom Umbrellas To Enhance Your Brand Image
Whether it's the golfing enthusiasts or health conscious outdoorsy crowd; your prospects will surely love these crowd pleasing custom umbrellas for sure. When it comes to aesthetics and comfort, umbrellas have a key role to play. In addition, you can also make sure that the model that you choose, reflects your sense of style as well.
We have rounded the best umbrellas that will enhance your brand visibility while keeping your audience UV safe.
Golf umbrellas
These premium-quality golf umbrellas are durable and eye catching alike. Available in various models like square canopy umbrellas, full color dye sublimation models and antiwind vented models, these umbrellas will impress your audience while displaying your brand in style. The best part is that umbrellas offer incredible customization options. Whether you wish to adopt an understated style of branding by placing your message on the inner canopy or  fancy a dramatic brand display by  getting your logo across the whole canopy in full color sublimation; golf umbrellas will be a great option.
Custom golf umbrellas make a great handout for all types of events and promotions and are not just for  golf themed events.
Patio umbrellas
Patios are undeniably the most popular spot in every home for members to come together, host parties or to enjoy sundowners.  Custom patio umbrellas will make a great choice to consider. Available in various sizes and models, these will make a high visibility billboard for your brand that is hard to miss. Ideal as employee appreciation giveaways or milestone gifts, these logo items will ensure more value for your money.
Standard umbrellas
Probably the most popular model in custom umbrellas, standard umbrellas reveal the personality of the users. Choose from an impressive palette of colors to complement your branding theme.
Mini umbrellas
Compact and travel size mini umbrellas make a great addition to the umbrellas collection of your recipients. Apart from protecting them from elements, mini umbrellas will make a fashion accessory as well.  A perfect choice for your home, office or school, custom mini umbrellas will  double up as a rolling billboard for your brand.
Fashion meets functionality
Umbrellas are not only functional; they often double up as photo props, accessories and even style statements for people. No matter how your prospects wish to  use custom umbrellas , your logo and message will get an incredible display in all four seasons.
Not many promotional items can match the branding potential of umbrellas because everyone needs it. Whether it is rain, snow or sun, people reach out to these custom products, there y ensuring consistent brand display at one time investment.
High visibility
Logo umbrellas will be the first item people notice when they  are outdoors. These visually appealing logo items will draw easy  attention to your  brand while offering style and comfort to the users. Umbrellas have come a long way since being plain and boring. Bringing together the most trending designs with functional excellence, custom umbrellas are indeed the bets marketing tools for you.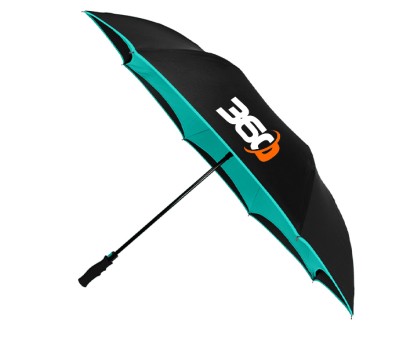 Summing up
Custom umbrellas reveal a lot about your brand and your business identity. Thus  the umbrellas you choose for your promotions should typically represent your personality while leaving a lasting statement among the audience. So, what exactly are you waiting for? With this list of the most popular umbrellas you can easily choose a model that will never fail to impress your audience.