Get Your Brand Noticed With Promotional Umbrellas
Custom umbrellas will make impressive reminders of your business for your recipients, and strengthen your brand identity wherever they go.  More people will see your message on umbrellas on a daily basis. Just imagine how much more people get to see your logo when your recipients use umbrellas during large events like beach festivals, concerts or game days. Your brand is sure to gain incredible exposure during its amazing life span of over 14 months.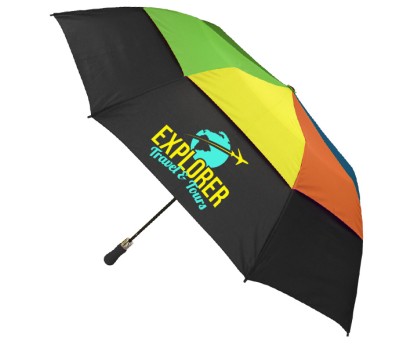 As team spirit swag
Further, logo umbrellas will make great team spirit items that are hard to overlook.  Umbrellas have  also a high perceived value, which in turn will make your employees feel special. For new businesses, building employee loyalty is always a challenge. Thoughtful gestures like handing out custom umbrellas will draw them closer to your brand. Plus, it will help them to relate to the brand and feel more like a part of a great team.
Promotional umbrellas as custom giveaways
Take your advertising to a new high by handing out promotional umbrellas to your customers. They are sure to find great use for umbrellas in their everyday life. By having your business name on the canopy, businesses can turn these into their marketing tools. Next time when your prospects  would need any assistance about a particular product; they are sure to reach out to you as they have all your details within their arms reach.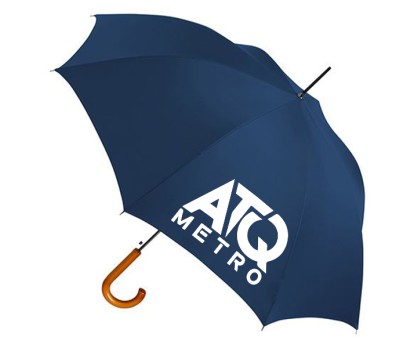 Highly visible
Custom umbrellas have always been a great and effective way to get your business noticed. Thus, these practical giveaways will easily advertise your business without the need for any flashy campaigns to keep the customers coming.
Popular
Logo umbrellas are indeed born crowd favorites . A must- have for any home, car, office or  even  hotels, custom umbrellas obviously make the most practical yet efficient marketing tool your prospects can use all year long.
Universal
Everyone needs umbrellas to stay safe from elements. Thus it is an accessory that nobody can afford to forget.Still not many people think of buying an umbrella till they are actually caught in the showers. So, it will make a perfect giveaway for promoting any kind of business. Plus, it will cover all industries and  niches.Your clients will easily remember your brand  and appreciate this thoughtful gesture as they see your logo umbrellas on their desks or closet.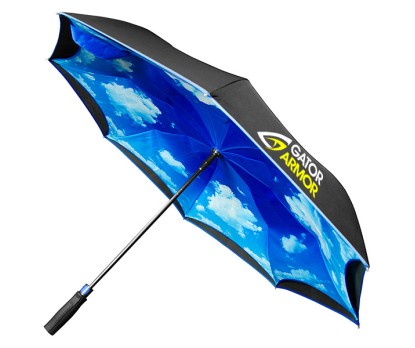 Imagine  the exposure your brand will get as your recipients will go outdoors with your umbrella. That is another added exposure for the business causing a high impact marketing without being intrusive. These passive marketing ideas can always give out results for your business even years after you have given out these logo items.
Classic and timeless giveaways like umbrellas are a great investment especially for  enterprises that are new to the game. It will ensure a great brand display without having to invest on intimidating marketing campaigns.
Explore our line of custom umbrellas to choose the most appropriate models.