Unfurl Branding with Potential Umbrellas
Wish to break the ice between yourself and your customers effectively?  Why not invest in custom umbrellas to win over new customers and impress your existing clients!
Make a  big impact on clients and also enhance brand awareness with custom umbrellas.No matter what market you serve – business, education or charity, a free umbrella will indeed please everyone. Umbrellas are used daily and make very practical gifts for a business to advertise with.  Trendy and useful for people of all ages alike, custom umbrellas provide good logo positioning to promote your business and increase brand recall.
Moreover, custom umbrellas are ideal for all types of businesses including F&B companies, retailers, restaurants, banks, fashion brands and a lot more. They are especially ideal as corporate gifts and milestone handouts.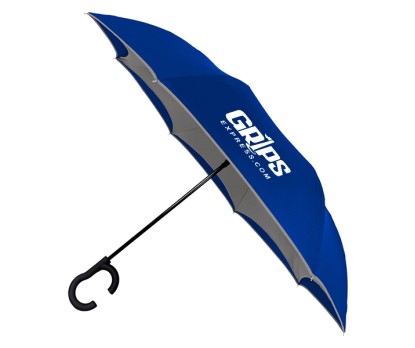 Value added gifts
Umbrellas obviously offer a lot more for your customers to make them feel truly special. By investing in these unique gifts, businesses can define their sales while engaging the audience with their brand on the go. Apart from being a great handout, umbrellas make excellent awareness giveaways to propagate the message of UV protection. Marketers can show that they care for the well being of their audience by making custom umbrellas their swag.
Your brand can thus take a step further to care for your customers' health and well being. It will support your initiatives to spread awareness on the rising problem of skin cancer and other health conditions caused due to exposure to UV rays.
Choices galore
In addition, umbrellas are available in a wide range of price rates  depending on materials and design. So, if you wish to differentiate yourself from competitors, look no further than these premium giveaways. Customize it  in a sporty  or classic theme to suit the preferences of your audience. It will also turn umbrellas great giveaways of fun and enjoyment for all. You can easily customize the canopy of umbrellas to enhance its marketing and branding value.
Fun and functional alike
Probably what makes umbrellas a cut above the rest in custom giveaways is its fun and functionality in equal measures. Ideal for home, office and even on the move, umbrellas are undoubtedly something everyone needs, to stay safe from elements and enhance their outdoor style
Check out the amazing models that might be of your interest and simple to customize according to your needs.
Golf umbrellas – an all- time favorite among everyone including non golfers, golf umbrellas will stand out for its impressive canopy and incredible colors.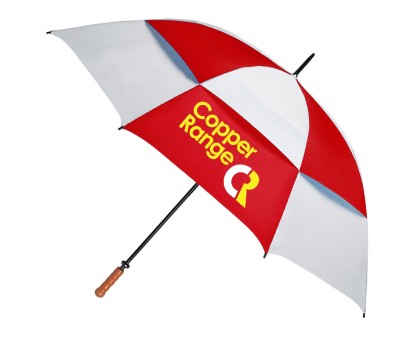 Inverted umbrellas: Add a fun twist to ordinary umbrellas with this innovative model that folds inside out to prevent rain water from spilling out.
 Flashlight umbrellas: Offer the added advantage of a light source along with the umbrellas with this multi functional model.
Should you need more, browse our exhaustive collection of printed umbrellas. How do you plan to use custom umbrellas as your swag? Share your thoughts with us on our facebook page