Which Printed umbrellas are the best
Umbrellas are everyday items that we all need. You can choose from a wide range of custom umbrellas in all price rates.
Designed to protect the users  from both the sun and rain, custom umbrellas are available in a wide range of popular sizes and colors. Whether it's going to live in your bag or  be part of your golfing experience or beach holiday, there is an umbrellas that matches the specific needs of the audience .You will even find unusual models like speaker umbrellas or USB umbrellas that offer multiple features other than being just a plain umbrella.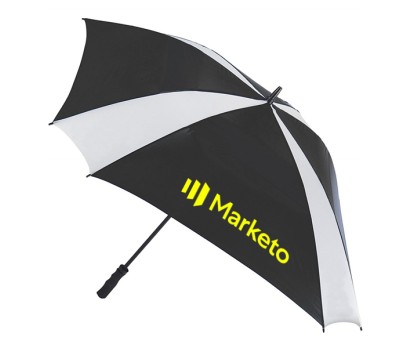 Here are some popular models that you will find interesting
Golf umbrellas
Golf umbrellas have a durable frame and canopy design made of superior fabric. Light weight, sturdy and windproof and lightning resistant, golf umbrellas make an extension of the style statement of the golfers as well. Big enough to shield the player and the equipment, golf umbrellas are hard to miss both on and off the greens. Anything imprinted on the massive umbrellas will grab easy attention of people around, thereby setting off word of mouth publicity.
Golf umbrellas not just come handy on a bad weather day on the greens but has evolved to be a popular choice in fashion high streets and among the youth especially. Ideal for 2 people, these colorful umbrellas are outright trendy and attention grabbing as well. Custom golf umbrellas are win-win. While it keep the game on – rain or shine, your brand imprinted on it will get a lot of attention!
Wind proof umbrella
Gone are the days of umbrellas that get toppled over by the winds leaving the users in distress. Antiwind umbrellas driven by the vented technology will withstand high winds and heavy rain and impress your audience. Your prospects will easily relate your brand imprinted  on these umbrellas to your business identity and reputation. Double canopy umbrellas are also designed  to survive all sorts of elements. Put your brand on these popular umbrellas to  get all eyes on it.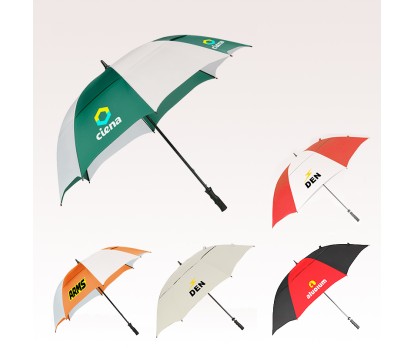 Compact umbrellas
When portability matters you need handy models like telescopic umbrellas or mini umbrellas. Designed to fold down to fit into your bag or wallet, these umbrellas are easy to use, store or carry. Needless to say, your message imprinted on it will make a happening talking topic among your audience.
Inverted umbrellas
Further protect yourself from rain on wet days with these innovative inverted umbrellas worth buying this season. It will fold inside out to keep the users safe from the water drops from the wet canopy.
Looking for more? Then make sure you never miss our daily blog posts to stay on top of the trends in custom umbrellas