Umbrellas- Safe to Invest Marketing Tools
Umbrellas as marketing tools are quite effective in driving business promotions as these have a lot of beneficial features that make it a crowd favorite.
The growing awareness of UV safety among people and the unpredictable weather conditions all over has made custom umbrellas a great promotional giveaway these days.Most people irrespective of age groups carry an umbrella with them whenever they go out of their houses. Apart from staying safe from sun and rain, custom umbrellas also make a great fashion accessory to accentuate the outdoor dressing style of your recipients.
As umbrellas are used regularly and needed daily, promotional umbrellas make highly pleasing gifts. Studies show that handouts of practical use are indeed very well received. Firstly, this is the reason why customers and clients are excited to get promotional umbrellas as free gifts. The high level of acceptance on the part of recipients when they get logo umbrellas as gifts is the primary reason of success in marketing your brand.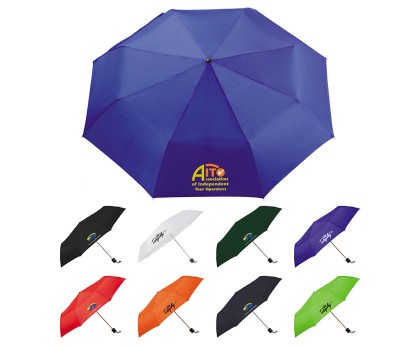 Generous imprint space
Custom umbrellas provide a large printing space on which companies can print their message clearly. The greater visibility of the imprint will definitely attract the attention of everyone, thereby creating brand awareness. In fact, logo umbrellas serve as free mobile advertisements for potential customers. These giveaways travel easily with the users to make impressions on the go . Make your design interesting to make it stand out in style. Often an attractive artwork or tagline will pique easy interest of the audience and will draw them closer to your message .
High retention
Long lasting and durable, umbrellas stay with the users for long, and establish a strong relationship with your brand name. With an average life span of 14 months, umbrellas have also one of the highest retention in custom giveaways.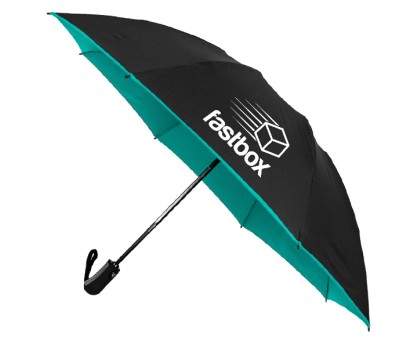 Versatile
Custom umbrellas are popular among the youth and mature audience alike. Choose appropriate giveaways that will match the unique life style of the audience, to make it special. For instance, golf umbrellas will make a great gift choice for not just golf lover but even college students or outdoorsy families; whereas mini umbrellas will be a better choice for people who travel regularly .
Explore our collection of logo umbrellas in a wide range of trending models in just about every price rate,. These superior quality branded umbrellas will surely be a extension of your brand identity. For more assistance, reach out to our team.