Why Umbrellas are the Best Marketing Tools
Whether you are new in the market or have an already established name, you have to make sure that you always stand out from the others. Providing exceptional customer service and products can keep your clients coming, but to leave a lasting impression you may need innovative promotional giveaways like custom umbrellas.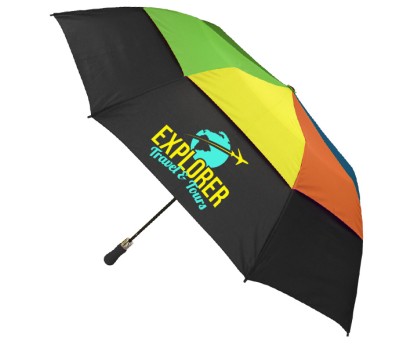 Versatile
Custom umbrellas will easily complement your branding theme. Whether you use it as contest giveaways, awareness items or more, umbrellas will never look out of place. In addition, umbrellas appease every genre of audience in all age groups and across various demographics.
Long lasting
Umbrellas are durable and made to last long. They are extremely beneficial and popular, especially for outdoor promotions. Umbrellas have the highest retention of 14 months among custom giveaways during which it will make consistent impressions and assured return on investment.
Limitless choices
At first glance, umbrellas might appear ordinary to customers' eyes. However, it is available in countless trending models like golf umbrellas, hands free umbrellas and even quirky models like flashlight umbrellas that are aesthetically pleasing and reflects sophisticated branding.
Enhance your outdoor brand presence
Umbrellas are everyday items that people need while commuting or during picnic activities and adventure travels. Custom umbrellas thus will complete your customers' outdoor experience. Available in a wide range of interesting models and trending colors, umbrellas will pique the interest of your target audience easily. Afterall, who could turn a blind eye to this premium branded merchandise, right?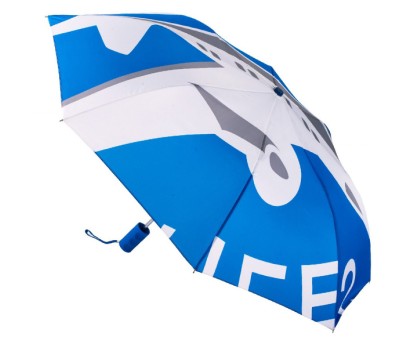 Here are some brilliant ways to use custom umbrellas in your marketing
As contest giveaways
Have you ever tried running a fun contest during holidays or your anniversary? If not, you can start this campaign in your next marketing activity. It will bring in more customers towards your brand and will enhance your brand exposure in a subtle way. This corporate gift will easily garner the attention and admiration of your target audience, encouraging them to participate in your contest marketing.
As awareness  giveaways
Non- profits and community organizations can popularize their social cause by customizing umbrellas with their message and artwork. It will never be missed for sure!
Promotional  Gifts
If you are looking for a high-end promotional gift for an upcoming company event or brand celebration, umbrellas will make a perfect choice. It will undoubtedly create a remarkable impression among your attendees. Make use of the generous imprint space of the canopy to get creative and make your message even more memorable!
Custom holiday Giveaway
Holidays are the best time to dole out your best branded giveaways.  Gifts like umbrellas have a higher perceived value, which will make your audience feel special about. So, if you are looking for a premium gift that your customers will love to receive during the festive season, look no further than printed umbrellas.
Have a better idea to use umbrellas as promotional items? Share your thoughts with us on our facebook page.