Custom Umbrellas For Brand Marketing
Custom umbrellas rank high on the list of effective promotional products. However, with so many models out there, how do you choose the best one for your brand? Here are some tips and ideas that will definitely help you get started
Umbrellas  provide a portable advertising solution for your company. Every time someone sees your custom umbrella out in the open, their brand recall will go up manifold. Your branding will be seen many times in a day and this is what makes umbrella one of the best advertising tools out there.
Likewise, building a high-quality brand that sells is not easy but is possible. When you invest in the best giveaways, customers will surely return the favor and become your loyal customers. This is the main reason why marketers  use the best promotional items that suit their  industry. Reusable and ecofriendly, umbrellas also ensure assured return on income for marketers
Here are some most popular models in custom umbrellas
Golf umbrellas
One of the most popular , these light weight and sturdy golf umbrellas will surely make a great choice not only for the greens but beyond as well. So, customize it with your brand to make it a high visibility billboard that will always get noticed.
Hands free umbrellas
Talk  about convenience  and these innovative umbrellas will come to your mind right away. These umbrellas can be held in place with the wrists thereby freeing up the hands for other tasks. Moreover, these are available in a palette of colors, these umbrellas will make a great addition to your promotional swag.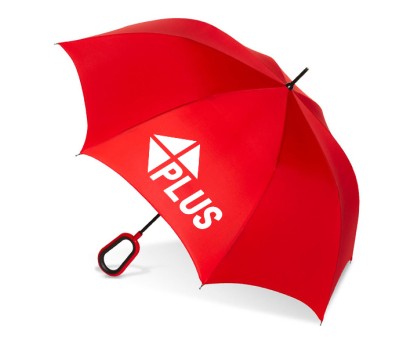 Auto open umbrellas
Easy to use and durable, auto open umbrellas last for years and hence make a great investment for marketers. Anyone would surely love the bright colors and interesting prints of these umbrellas.
Mini umbrellas
Good things do come in small sizes! Check out these compact umbrellas that are perfect size for bags. Available in various colors, these can be easily matched with your promotional theme and corporate colors as well. If you are trying to reach out to a travelling audience, mini umbrellas would indeed make a great choice.
Flashlight umbrellas
 If you are looking for something unusual, flashlight umbrellas will indeed make a great choice. These will ensure the dual utility of  umbrellas and a handy source of light for your recipients thereby ensuring double brand exposure. Further, these will make great conversation starters.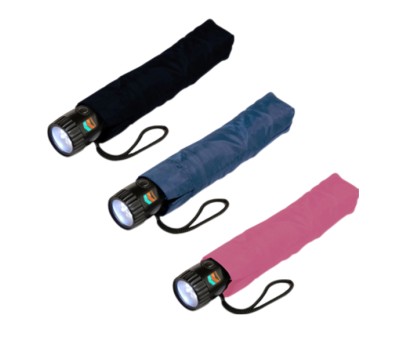 Inverted umbrellas
Add a fun spin with these topsy turvy  umbrellas that fold inside out to keep rain water safely within the umbrellas without spilling it over to the floors. Available in various designs, these umbrellas obviously make a great value for money gift to impress your high value clients.
Need more ideas? Browse our complete line of custom umbrellas to choose a model that will match your theme