Why Umbrellas Never fail As Promo Tools
 Umbrellas will grab easy attention of everyone even in a crowd thanks to its impressive colors and innovative models. Marketers looking for giveaways with a higher perceived value for their high value clients can think of umbrellas.  Firstly, umbrellas are not something your recipients will get every other day as free gifts. Secondly, umbrellas get your brand and message across and engage the audience with your brand in an effective way.
Last but not least, custom umbrellas have a long shelf life, which means your message will get repeat impressions for a long time, which will even off the initial investment.
Eye catching
Umbrellas are one of the best corporate giveaways to  gain recognition of your brand. This is because your logo will be seen every single time your recipients open the umbrella. Thus high visibility gifts like promotional umbrellas ensure greater exposure and higher brand recall.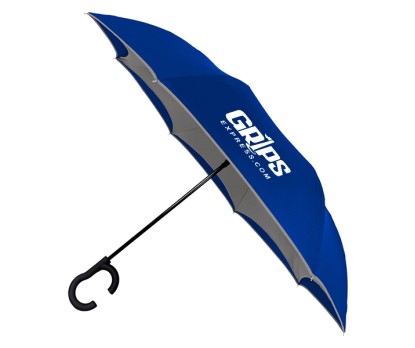 Completely customizable
Custom umbrellas have a generous imprint space that can be used to place your logo, message and artwork. Though, your recipients may not realize it, they will subconsciously remember your message every time they use it. The best part is that custom umbrellas make a great talking topic among everyone who happens to see it.
Enhance brand exposure
Umbrellas are a great way to increase your business exposure on a daily basis. Customize it with your logo and message to turn into excellent corporate gifts,  milestone giveaways and awareness  gifts among others.
Trendy
Gone are the days when umbrellas used to be downright basic and bland. These days, they keep  up with the latest style trends. For instance, you can consider interesting models like inverted umbrellas, flashlight umbrellas and more.
Your brand logo will also look perfect on the canopy of the umbrellas and will serve as a reminder for your customers. You can even choose umbrellas in your brand colors to show your  signature style. The possibilities of how you design umbrellas are endless. So, put on your creative caps to explore the many opportunities to expose and build up your brand.
Complements Different Lifestyles
Umbrellas come in many different designs and styles, which offer something special for everyone. You can customize umbrellas in such a way to target various types of people from different walks of life. Some customers might prefer a simple but elegant design, while others might opt for a more colorful and elaborate style. Spare a thought at the unique tastes of your target audience to come up with a great customization method.
How do you think custom umbrellas can boost your brand exposure? Join an interesting conversation with us by sharing your ideas with us.