How Custom Umbrellas Ensure 365 Days of Brand Promotion
Branded umbrellas ensure year round advertising at one time cost. Rain or shine, your message printed on the umbrellas canopy will get a lot of eyes. Thus you can give custom umbrellas as gifts  during any season as your brand gets exposure while the recipients stay safe from elements.  
Here are some great ideas for  incorporating custom umbrellas in your promotional events.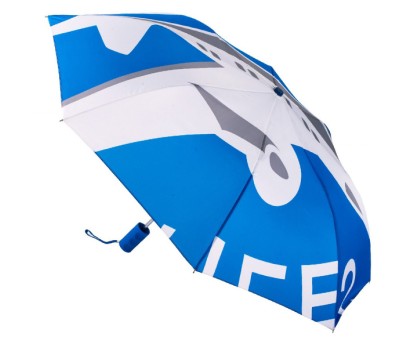 For Outdoor events
Golf events and outdoor events are perfect occasions to handout custom umbrellas  to gain  incredible attention for your brand. Choose appropriate models like golf umbrellas, antwind umbrellas or inverted umbrellas that will meet the needs of the outdoorsy crowd .
For rainy day events
Restaurants and hotels can handout umbrellas to customers stranded in rain . Further, people could also need an umbrella when they visit your office or a site. Providing a service in the hour of need will indeed make your brand popular. Your customers will surely remember this gesture  and will develop a trust in your brand. Moreover, this positive experience in turn will ensure better brand recall for you.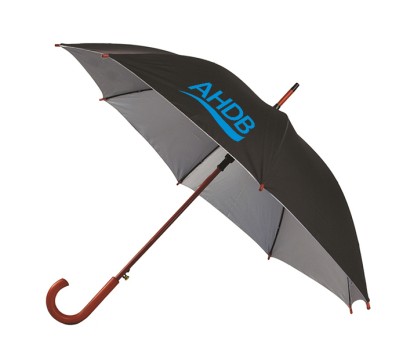 As employee rewards
Every time your employees carry a custom umbrella, they will double up as your brand ambassadors to increase the brand exposure.  Further, umbrellas often make an interesting talking topic for your employees in their friends circle.
As referral gifts
Offering a reward for referral is obviously the best way to make valuable referrals . Umbrellas make gifts with a high perceived value, which everyone will love to get for free. These high quality gifts will indeed inspire your excising clients to  refer their acquaintances to your business.
During sports events
Sports  events often make emotional connection with the spectators. Marketers can leverage on  the sentiments of fans during a game so your brand can gain their  mindshare. Giving away popular gifts like umbrellas customized with the colors of your favorite team is the best way to tug the hearts of the audience. Make your brand part of the thrills and spills of the game day by handing out popular gifts like umbrellas.
As  promotional contest giveaways
Fun contest, surveys and market research will definitely make part of an effective marketing strategy for businesses. Contests offer tons of fun and excitement for your potential customers; and when they get high value gifts like umbrellas when they win, they will be inspired to remember your brand for a long time. Thus, by handing out giveaways like logo umbrellas , you can  also impress the participants and stand out in the competition. Ordering in bulk will help you get umbrellas at cost effective rates.    
How do you wish to use custom umbrellas in your marketing? Share your ideas with us on our facebook page.