Why you Need Logo Umbrellas For Marketing
Bespoke handouts like umbrellas play a vital role in presenting your products in the market. And if you have yet to use these crowd pullers as your swag, you are definitely missing out on a simple yet powerful marketing  solution. Done right, it can extend your brand reach whilst providing you with a reliable promotional tool.
Create consistent impressions among your customers and employees and take your outdoor branding to a new high with custom umbrellas. Undoubtedly, your custom gifts are your  marketing arms that extend to  every one of your customers; thus, it should also receive the utmost importance. No matter what industry you are in, choose the best giveaways that your customers will find useful and trendy at once.
Logo umbrellas will suit your promotional needs and put your products on a grand display. In addition, custom umbrellas have the highest retention of over 14 months, which puts these logo items at high stakes.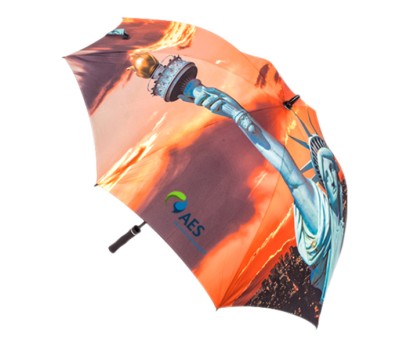 Why you cannot overlook  custom umbrellas as marketing tools
It Speaks For Your Brand!
First impressions are  indeed the best. You only have a matter of seconds to catch your customers' attention before your custom giveaway has to speak for your brand. Selecting suitable custom giveaways is definitely essential in strengthening brand awareness.
Incredible customization
Incredible customization is  indeed the selling point of custom umbrellas. Make the best use of the impressive canopy to place your logo and message  in a strategic way to ensure the best visibility. Whether you choose a simple or decorative design, logo umbrellas offer an elegant marketing solution at first hand.

What's great about umbrellas is its creative imprint area Whether you choose to print one panel, alternate panels or even the whole canopy, umbrellas will turn out to be an awesome promotional tools all round the year. You can choose a design or message based on your marketing needs . The best part is that impressive handouts like umbrellas will easily fit every promotional plan of yours including holiday events. These custom giveaways come in different sizes and shapes, providing you with more options to choose from.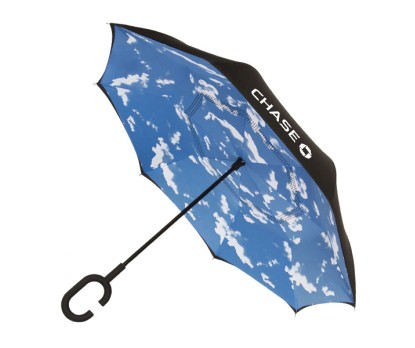 Reliable Promotional Tool
If you are looking for a reliable promotional tool, umbrellas could well be the best option.  Made from high-quality materials, umbrellas are something that you can incorporate in different marketing campaigns. Also, by offering  a great touch of style for your customers, you can easily highlight the reliability of your brand. Umbrellas will indeed make a durable handout that your recipients  can use in the long run. More the utility more will be the brand impressions. Just think of the popularity your brand will get every time your recipients use it outdoors.
Printed umbrellas are thus an excellent gift choice for your business with its top-notch performance.  Browse our collection to choose a model that will cover your  marketing objectives.