Show Your Market Presence with Umbrellas
Umbrellas are indeed something everyone may needs in their lives, to stay safe from bad weather and accentuate their outdoor style.
Functional and fashionable in equal measures, custom umbrellas make high visibility handouts that everyone will like.The high perceived value of umbrellas makes it an elegant gift choice for high value clients and special events. Long lasting and attention grabbing, umbrellas will easily make walking talking billboards for your event for a long time even after it ends.
Here are some solid reasons for you to invest in custom umbrellas
Fully Customizable
The level of customizability of umbrellas is definitely one of its features that you would surely love. You can add anything that you fancy on the impressive canopy. Add your logo, artwork or message that you wish to share with your audience. No matter how you go about customizing these giveaways custom umbrellas will surely talk for your brand wherever your recipients go!
Highlight your market presence
A custom printed umbrella can also help establish your brand and highlight your dominant market presence. Furthermore, incorporating the logo on your products makes them authentic and gives you authority. Available in various sizes and models, umbrellas are easy to customize according to your needs. Put on your creative caps to come up with something exemplary and engaging. Think of an interesting tagline, a cute artwork or may be fun quotes that pique interest among the onlookers. A great design will add an element of curiosity.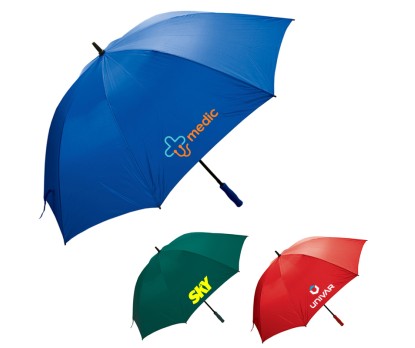 Something special for everyone
Gone are the days when umbrellas used to be just basic. These days, you will also find brollies in a wide range of interesting models that will suit the tastes and preferences of everyone. For instance, handy models like mini umbrellas are well suited for people on the go whereas golf umbrellas or inverted umbrellas will fit the bills of the outdoorsy crowd who follows an active life style.
How to Effectively Use logo umbrellas in Your Brand Promotion?
Also, summer is indeed a perfect time to hold gatherings, business events and corporate parties. So whether you are attending an outdoor trade show or looking for a way to impress your customers, custom umbrellas can do the job for you. Here are some diverse ways to incorporate umbrellas into your promotional events.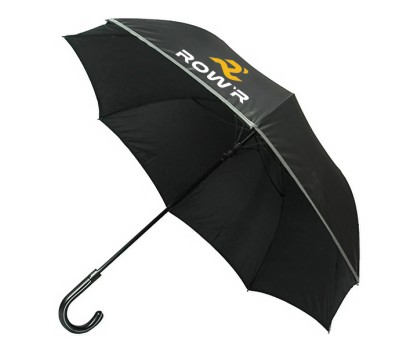 As referral gifts
If you are looking for an elegant referral gift to thank your long term customers and appreciate their brand loyalty, logo umbrellas will make a great choice. Your recipients will indeed feel valued when they get these high utility premium gifts that are worth showing off!
As awareness giveaways
Custom umbrellas even make excellent awareness giveaways for promoting your social causes thanks to the high visibility that umbrellas enjoy. Add your social message and artwork to spread the word and enhance the donor support.
Looking for more ideas? Stay tuned to our daily blog posts on custom umbrellas to stay on top of trends.