Logo Umbrellas Golfers Will Love to Use
 Celebrate golf season with custom golf umbrellas, and give a boost to your marketing efforts. The customers will  love the style of these umbrellas and they are going to use these every day.  High retention is indeed the calling card of custom umbrellas. With an average retention of 14 months or more, these logo items will make consistent impressions for your brand at one time investment.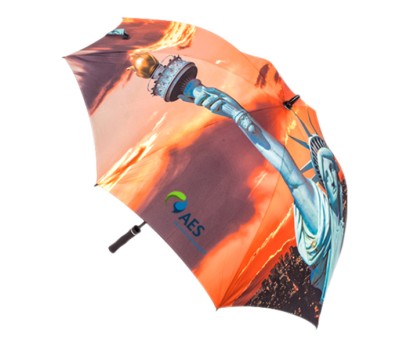 Gifts with a high perceived value
Not all giveaways can match the elegance of umbrellas . Choose form a wide range of models in various price rates. Your recipients will surely appreciate its value and the thoughtful approach your brand has taken by choosing golf umbrellas as handouts. The high  utility of golf umbrellas is definitely going to earn you brownie points from the customers.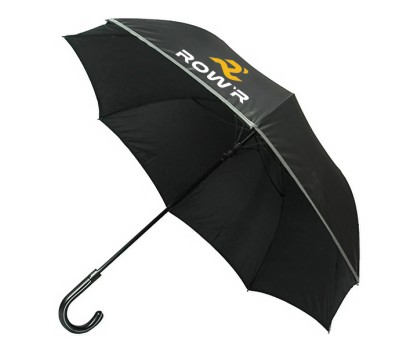 High visibility
Golf umbrellas not only draw the attention of the golfing crowd but beyond that as well thanks to its brilliant colors and imposing size. It will indeed make a big umbrella, that is perfect for all types of audiences like families and friends groups The golf umbrellas thus ensure a perfect opportunity to publicize your logo and draw attention to your brand.
You can even use golf umbrella as event décor that will draw easy attention.  Golf umbrellas  make great handouts for any golf themed event. These are especially great choices for attendee gift bags and as prizes at golf tournaments .
 No matter whether you give it as milestone gifts, mementos or promotional gifts, this would be a great way to boost your brand. If you are going to be associated with a golf charity event, it will make a great choice; because when you support a cause, your brand gets viewed in a positive light.
Golf umbrellas will never fail to please your recipients as they work well and look great; while the incredible brand display will  please the marketers as well.
Vented canopy golf umbrellas make a great choice to invest. It is something that the golf-loving prospects will want to carry thanks to its sturdy and reliable design. Designed to fit almost any golf bag, these umbrellas will ensure weather protection whenever needed. The vented canopy resists windy conditions while fiberglass rib construction increases the life and durability of umbrellas.
Strengthen your relationships with clients and prospects on course while keeping them safe from elements with these proven marketing tools of custom golf umbrellas.