Types of Umbrellas for Branding
Umbrellas are not just popular everyday items in every home and office; these make incredible marketing tools as well. While it protects the users from bad elements, umbrellas will also put your brand on display. The high practical value of umbrellas is what makes it a great promotional item for businesses.
A well customized umbrella can leave a positive impression on anyone who sees or uses it. Logo umbrellas make a wise investment for marketers as they can use it in countless ways and in different outdoor  promotional contexts.  
Here are some of the popular models in custom umbrellas that  marketers will find useful.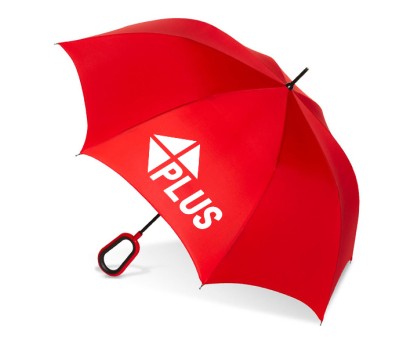 Standard umbrellas  
These traditional umbrellas that cannot be folded will make a classic marketing swag for marketers, if they have a mature audience group. Apart from being an umbrella; it often doubles up as a walking stick and a prop . It will undoubtedly make a great handout for an audience group that will find  traditional designs pleasing.
Anti wind Umbrellas
For people living in storm prone areas will indeed find anti wind umbrellas a great choice.  Designed to withstand even the most a hostile weather conditions, these umbrellas will definitely make your recipients feel confident; that their umbrellas wont give in under the wind pressure. The unique vented design coupled with fiber glass ribs and frames and double canopy are features that make it a reliable choice. The design obviously helps the wind to flow out from the double-layered canopy. Further, these large umbrellas will make a glaring billboard for your brand while they provide shelter for multiple users.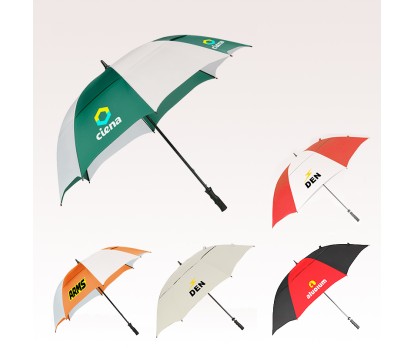 Bubble Umbrellas
The  unique shape and transparent design of this umbrella will cover the face and upper body of the users; moreover, these are incredibly popular in high fashion streets and photo sessions. These will also make great wedding favors and marketing tools.  Customize it with your brand and message to make it unique. You can easily turn your recipients into your brand advocates by printing your logo on the canopy.
Inverted umbrellas
This umbrella , which is designed to  keep rain water within its folds is a great choice as promotional swag. The innovative design will surely grab the attention of the users and engage them with your brand for a long time. The interesting design will grab the attention of anyone who happens to see it.  Inverted umbrellas will thus be a subtle way to raise your product  exposure.  Also, just think of the exposure your brand will get every time your recipients show off these umbrellas that won't leave a trail of water during the rainy season. In addition, every time your recipients use these free branded sports umbrellas in the crowd, they will also be doing free advertising.
Looking for more? Browse our collection to choose models that everyone will find interesting.